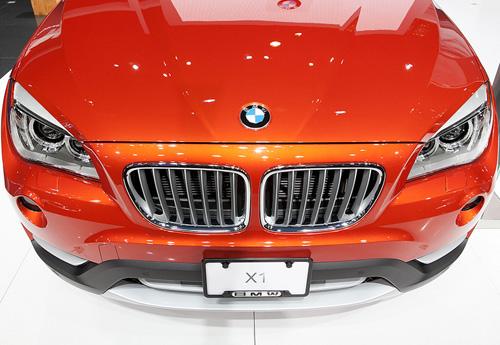 BMW's newest crossover is also its smallest, and its compact dimensions make it look a little like a small hatchback, especially from the rear. One of BMW's traditional design cues — the twin-kidney grille — seems exaggerated on such a small front end.
More 2012 New York Auto Show Coverage
One advantage of the X1's lower stance is the step-in height is also low, which makes it easy to get in the front or rear passenger compartment. BMW says the X1's interior was refined for its U.S. debut — it's already on sale in other markets — with more polished controls and high-quality touch points.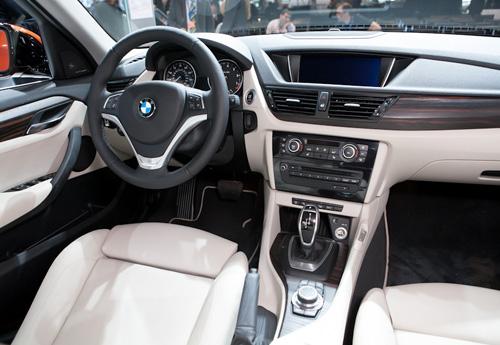 The model on the show floor used a mix of premium surfaces and cheaper materials. The interior door grab handles, in particular, are finished in low-grade plastic that doesn't feel like it should be in a luxury crossover — even an entry-level one.
On the plus side, the X1 is roomier than you might think, with a backseat that can accommodate taller adults in reasonable comfort with headroom to spare. There's also a decent cargo area behind the second row, though the swept-forward liftgate lessens the amount of usable vertical space.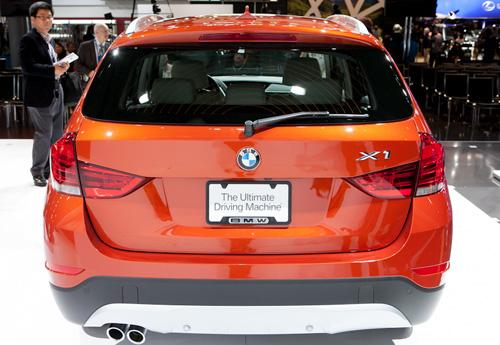 Though the design has some hatchback cues, the X1 looks enough like a crossover to be accepted as such by U.S. shoppers. When you consider its functional interior, family of turbocharged engines and $30,650 starting price, there's a lot that should appeal to luxury buyers.