2013 Chevrolet Volt, Equinox Add Safety and Tech Features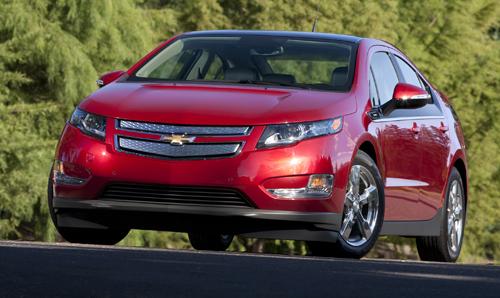 For the 2013 model year, the Chevrolet Volt and Equinox add an impressive array of safety options which just a few years ago would have been relegated to luxury vehicles. The new safety measures include forward collision alert and lane departure warning systems and are available on both models, according to GM's vehicle ordering guide and GM Inside News, a General Motors' enthusiast web forum.
The Chevy Volt also gets some more updates, including a body-colored roof and liftgate – instead of black — and a leather and suede insert upholstery option.
Mechanically, there's a new "EV Hold Mode," on the Volt, which will allow drivers to reserve the Volt's electric-only mode for city, rather than highway, driving, according to GM Inside News.
The 2013 Chevrolet Equinox also gains another engine choice. Like the 2013 GMC Terrain, there's now an available 301-horsepower, direct-injection V-6 option available on the 1LT, 2LT and 1LTZ trims.