2013 Hyundai Santa Fe Sport: Photo Gallery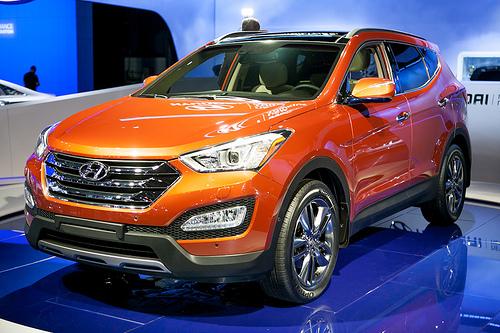 This summer, car shoppers looking for a midsize crossover will be treated to the redesigned 2013 Hyundai Santa Fe, which features more athletic styling.
More 2012 New York Auto Show Coverage
Two four-cylinder engines will be offered — the same ones in the Hyundai Sonata — that will let the crossover achieve up to 33 mpg on the highway, according to the automaker.
Clicking on any image below will launch a larger photo gallery; you can browse through them by hitting the right and left arrow keys.