2013 Mercedes-Benz SL65 AMG: Photo Gallery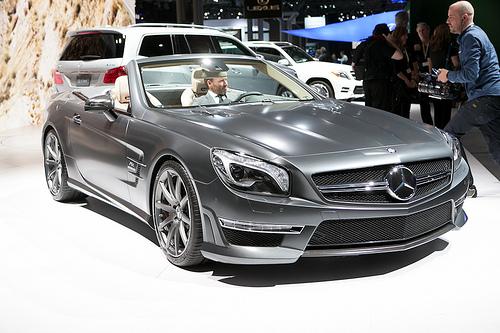 The recently redesigned 2013 Mercedes-Benz SL-Class gets another AMG trim for the model year, called the SL65 AMG.
More 2012 New York Auto Show Coverage
The top-of-the-line trim packs a 621-horsepower, twin-turbocharged V-12; exterior updates include high-polished chrome, a differently styled lower diffuser and AMG-specific LED daytime running lights. The model goes on sale in November.
Clicking on any image below will launch a larger photo gallery; you can browse through them by hitting the right and left arrow keys.