2013 Porsche Boxster: Photo Gallery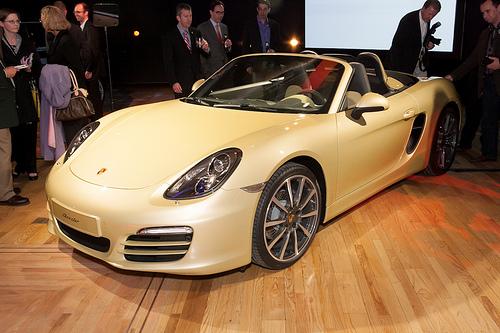 For the 2013 model year, the Boxster is all-new. Along with fresh exterior and interior styling, it rides a new longer, wider chassis and also gets a lightweight body and new engines and drivetrain components.
More 2012 New York Auto Show Coverage
Despite the new look, the Boxster's updates keep the car current without losing its identity, according to Cars.com editor Mike Hanley.
Clicking on any image below will launch a larger photo gallery; you can browse through them by hitting the right and left arrow keys.