2013 Smart ForTwo: Up Close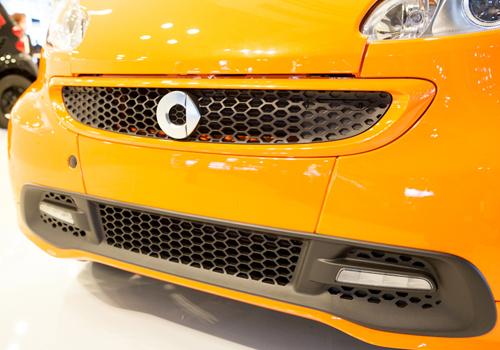 You need to look closely to see the changes Smart made to the 2013 ForTwo. Optional LED running lights run flat along the bumper rather than curving up, and sculpted side skirts replace the old flat skirts. Smart moved its wheel-moving-forward logo from the hood to the grille, and the rear bumper gets a diffuser panel.
More 2012 New York Auto Show Coverage
The biggest news is the SharpRed limited edition, of which Smart will sell 120. It gets Nappa leather and a leatherette-wrapped dashboard, but the latter is optional on other editions.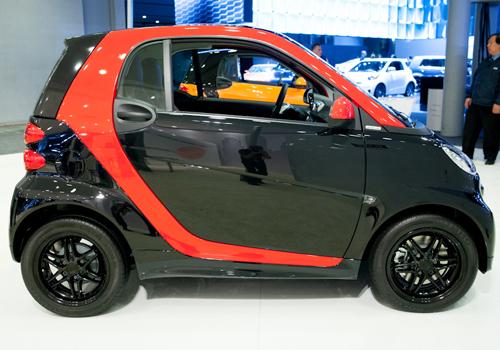 You heard that right: Leatherette dashboards have made their way to the tiny ForTwo, a car so disappointing we named it
the worst car of the 2000s
. The extra trim spruces up the interior, but it does nothing to squelch the car's automated-manual transmission, which shifts gears roughly despite Smart's repeated efforts to smooth out its software. Actually, it's the hardware — a five-speed, single-clutch automated manual — that's to blame, and Smart changes neither hardware nor software for 2013. Nor did the automaker add a height-adjustable driver's seat or anything-adjustable steering wheel.
Keen observers will note the ForTwo's 34/38 mpg city/highway rating, which is worse than the 33/41 mpg rating the car originally earned. A Smart associate at the auto show said nothing has changed about the car, but the EPA rates it more conservatively — and it still sips premium gas.