Daily News Briefs: April 16, 2012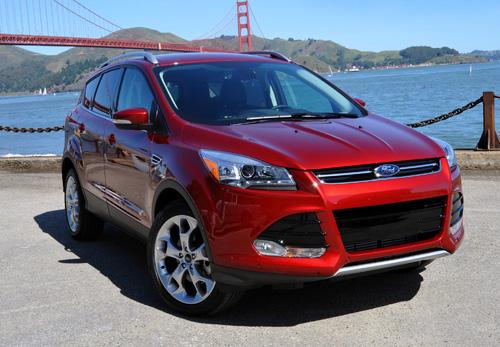 Here's what we have our eye on today:
In a bid to restructure its business in the U.S., Suzuki has steadily cut costs for the sake of short-term profitability, according to insiders who spoke with Automotive News. The Japanese carmaker skipped the Detroit and L.A. auto shows this season and has eliminated social media activity on Facebook and Twitter, says Auto News. Suzuki also canceled its J.D. Power and Associates customer satisfaction data subscription, which is used to track how dealerships are performing with buyers. The automaker cut 32 dealerships last year and has previously offered buyouts to underperforming dealerships to have them stop selling vehicles. The brand currently has 246 dealers, but about 150 of those are poor performers, according to the trade journal. The freshest Suzuki model is the Kizashi, which went on sale in 2009; Auto News says the carmaker is preparing to launch a modestly updated SX4 and Grand Vitara sometime this year for the U.S.
Ford says it already has 8,000 orders for its redesigned 2013 Ford Escape, according to The Detroit Free Press. The compact crossover goes on sale in May with a starting price of $22,470, excluding a destination fee of $825. Half the orders Ford has received are for the SEL and Titanium trims, which start at $27,870 and $30,370 respectively. Ford hasn't announced fuel-economy figures for the new Escape, which now features three four-cylinder options but no hybrid option.
GM's share of the U.S. market continues to decline despite a robust lineup of recently redesigned vehicles and climbing sales, according to The Detroit News. GM's U.S. market share for the first three months of 2012 stood at 17.5%, down from a 19.6% average in 2011, according to the Detroit paper. More than 10 years ago, GM had a market share of 28.1%. The latest figures represent GM's lowest share levels since 1922, but the automaker expects new vehicles like the Cadillac XTS, Cadillac ATS and Buick Verano to bolster sales in the coming months.