Daily News Briefs: April 19, 2012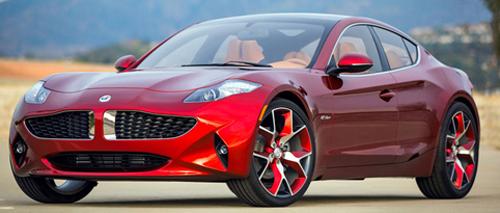 Here's what we have our eye on today:
Volkswagen picked Mexico as a location for its latest factory, which will likely build the Audi Q5, Automotive News reports. VW elected to go with Mexico rather than a site near Volkswagen's new Chattanooga, Tenn. plant. VW will export around three-fourths of the Mexico-built Q5s to non-U.S. markets, avoiding the trade duties imposed by some countries on American-built cars.
Industry researcher IHS says there will be no "easy or quick fix" for a resin shortage that could cut supplies for brake and fuel lines. Evonik Industries' German factory suffered an explosion on March 31, and it won't return to full capacity for at least three months.
Fisker laid off another dozen workers last week at its Delaware plant, leaving just a small maintenance team to run the empty facility, The Delaware News Journal reports. The startup automaker hopes to build its Atlantic hybrid sedan at the Delaware facility, but Fisker struggled to make up $336 million in canceled federal loans, which the Energy Department withdrew earlier this year due to missed deadlines. The Atlantic showed up in concept form at this month's New York International Auto Show.