Fisker Atlantic Concept: Photo Gallery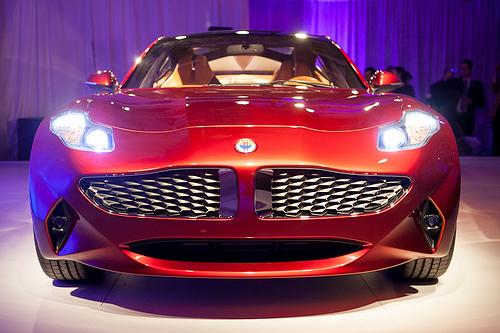 Despite the recent problems with the launch of the Fisker Karma, the startup carmaker is charging ahead by showing a smaller, more affordable plug-in hybrid model at the 2012 New York auto show called the Fisker Atlantic concept.
More 2012 New York Auto Show Coverage
The model you see here is about 90% ready for production, says the carmaker, which just raised nearly $400 million to complete the project and sustain the company.
Clicking on any image below will launch a larger photo gallery; you can browse through them by hitting the right and left arrow keys.