Daily News Briefs: April 27, 2012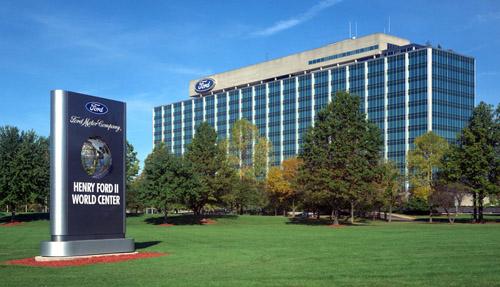 Here's what we have our eye on today:
Ford's profits for the first three months of 2012 have fallen compared to last year, the automaker reports. The Blue Oval reported a $2.3 billion pre-tax operating profit on $32.4 billion in revenue; that's a $544 million decrease in operating profit and a $700 million decrease in revenue as compared to the first quarter of 2011, according to Ford. The automaker blames the weak European economy and the slower-than-planned launch of the new global Ford Ranger, which was delayed by flooding in Thailand. Conversely, North American profits were the highest Ford has seen since the year 2000.
Daimler AG — parent company of Mercedes-Benz and Smart — posted better profits than Ford; the company had a pre-tax operating profit of $2.81 billion, according to the automaker. Daimler's revenue totaled $35.6 billion, which was up 9% from last year. Daimler attributes record sales at Mercedes-Benz for the increased profits; the carmaker sold 338,300 Mercedes-branded cars in the first three months of 2012, which is a 9% increase over last year.
In more fiscal news, Honda says it more than doubled its consolidated operating profit for the first fiscal quarter of 2012 to $1.4 billion. The result marks the first increase in Honda's profits in five fiscal quarters, according to Reuters. Honda has suffered more than its rivals Nissan and Toyota from the natural disasters in Japan and Thailand and Japan's strong yen, the newswire reports. Honda is aiming to recover U.S. market share, targeting 10% for 2012. Currently, Honda has a 9.2% U.S. market share, which is down from a 10.7% share in 2011, according to the Wall Street Journal.
Kia also reported strong profits today for the beginning of 2012. The Korean carmaker is reporting a $1.1 billion net profit, which is up 26% from last year, according to Bloomberg BusinessWeek. The carmaker attributes its strong gains to robust sales in the U.S. (up 32%), Europe (25%) and China (15%).
CNN Money reports that gasoline prices probably won't hit all-time highs this summer as was previously forecasted by industry experts. Prices at the pump have slowly declined from a national average of $3.95 a gallon for regular gas at the beginning of the month to $3.83 a gallon currently, according to AAA. Further signs that prices will continue to decrease can be gleaned from trading in New York on gasoline futures, according to CNN Money. It reports a 30-cent drop in the price of a gasoline future — from $3.40 a gallon to $3.10 a gallon — from April 1 through April 25. Prices could increase sharply, says CNN Money, on account of potential refinery issues on the East Coast.