Honda's U.S. factory: 'Canary in coal mine' to dam-breaker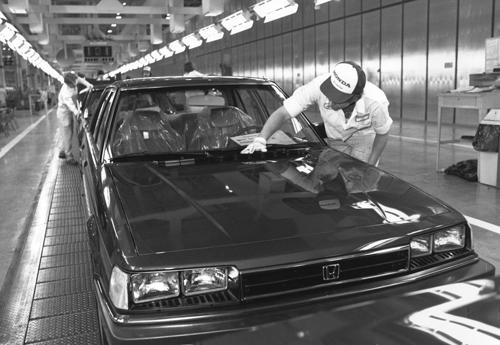 By James R. Healey
USA TODAY
When Japan's Honda Motor announced in 1980 its then-radical decision to build cars in the U.S., the auto business collectively said, "What?"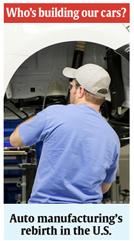 Volkswagen, alone among foreign car companies, was trying limited U.S. production, assembling Rabbit compacts at a Pennsylvania factory, and struggling to get it right. While auto buyers now take for granted that cars bearing European or Asian nameplates often are made in the heart of the U.S., 30 years ago it was a stunning notion.
Honda was "the canary in the coal mine," says John Voorhorst, a consultant and retired vice president of auto-parts supplier Denso. "There were a lot of skeptics here" betting that Honda's plant at Marysville, Ohio, wouldn't last long.
In fact, that "transplant" factory, which built its first Accord in November 1982, burst a dam. Within a few years Japan's major automakers all were here, cranking out hundreds of thousands of new vehicles a year.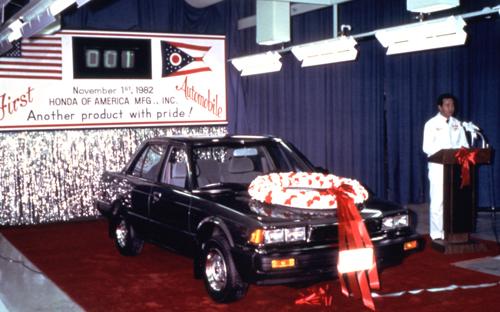 Some of the latter-day results are on display at the New York International Auto Show, opening to the public Friday. Honda will display new versions of the Accord and Nissan will unveil a redesigned Altima - both made in the U.S. and among the best-selling cars in the country. Toyota will show a replacement for Avalon, its U.S.-made big sedan based on the U.S.-made Camry.
"Once (Honda) had the trial by fire and came through, clearly it emboldened others. It was the opening of the floodgates," Voorhorst says. Foreign automakers "saw that you could come here and not have to have a Volkswagen-esque experience."
In the three decades since then, Japanese automakers have continued to open assembly and component factories here, joined by automakers from Europe and South Korea. The industrial immigrants haven't been welcomed by all.
A decade ago, about 51% of vehicle and parts manufacturing jobs were clustered in Michigan, Ohio and Indiana, traditional turf of the Detroit Three. They mainly were union jobs filled chiefly with workers represented by the United Auto Workers. Now, not only has the total number of jobs dropped to less than half the number a decade ago, but Michigan, Ohio and Indiana have just 44% of those remaining jobs, according to data from the Center for Automotive Research.
Many of the jobs moved to non-union transplant facilities, mainly in the South. The UAW has failed in several attempts to organize transplants.
About the time Honda opened the pioneering Accord factory in 1982, the Detroit Three automakers — General Motors, Ford Motor, Chrysler Group — accounted for three-quarters of all new vehicles sold in the U.S.
Now, that's down to about 47%.
In comparison, the foreign automakers with U.S. factories have about 48% of all new-vehicle sales here, according to industry tracker Autodata.
While the foreign brands' strong showing is made up of both imported and U.S.-built vehicles, the robust market-share demonstrates that the companies have set up U.S. factories because America is a lucrative and, for the most part, growing market for them.
Today, 10 foreign-based car companies operate 16 big auto-assembly plants in the U.S. and others in Canada and Mexico, building for both North American and export markets. They also now build engines, transmissions and other key components in the U.S.
Despite the robust success of transplants, it would have been easy 30 years ago to bet against Honda's success:
VW's converted Chrysler factory at Westmoreland County, Penn., already was stumbling toward failure by the time Honda decided to build cars in the U.S. (VW closed Westmoreland in 1988.)
The U.S. buyers' love affair with import-brand autos hadn't yet bloomed.
The ability of U.S. workers to build a foreign-designed car to the same standards as workers in its home country, and to work for foreign bosses, were question marks in those days.
"There was suspicion about the quality of the American workforce" and its ability to perform under Japanese management techniques, recalls David Cole, chairman emeritus of the Center for Auto Research at the University of Michigan.
He was a professor of mechanical engineering at the time, just beginning his involvement with the auto research center.
He says he assumed Honda would make it as a U.S. manufacturer. But that wasn't universal.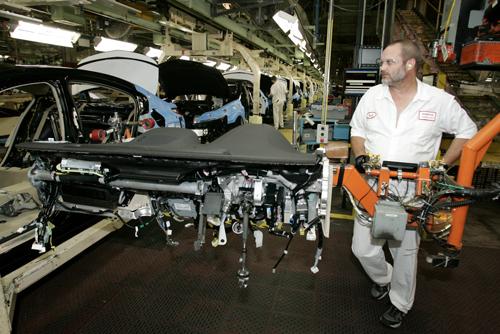 Once the American-made Accords arrived at dealerships, for example, some shoppers began looking at vehicle identification numbers, insisting on a car with a VIN beginning with the "J" that meant the car was made in Japan.
"In those early days, some people wanted Japan-built Accords, but that lasted about two seconds," says Kurt Antonius, recently retired after 28 years running Honda's U.S. public relations office. He was doing PR at GM when Honda started the Accord factory.
He believes that the prejudice against Ohio Accords was undercut when auto magazines "bought both and did comparisons. They were identical."
Cole says that Honda's move into U.S. production also broke the Japanese automakers' insular tendencies - which he says was more significant overall than building automobiles here.
"Historically, the Japanese tend to be very inward-thinking. Coming here was a huge, huge step. It was a cultural chasm of immense dimension," Cole says. Honda "broke that barrier down."
Less than a year after Honda began making Accords at Marysville, Nissan Motor started production at a new factory in Smyrna, Tenn. The factory that opened in June 1983 now is able to build more than half-a-million vehicles a year. It makes Altima sedans, Nissan's rival to Accord, as well as Frontier pickups and Pathfinder SUVs. In 1986, Toyota Motor began production at Georgetown, Ky., where it builds Camry and Avalon sedans. Georgetown can make 500,000 vehicles a year.
Toyota, Nissan and Honda have built more U.S. plants since then. Japan's Subaru and Mitsubishi have joined them with plants. German luxury brands BMW and Mercedes-Benz also now have U.S. factories. And South Korea's Hyundai and corporate affiliate Kia both have U.S. plants.
And now, again, so does VW.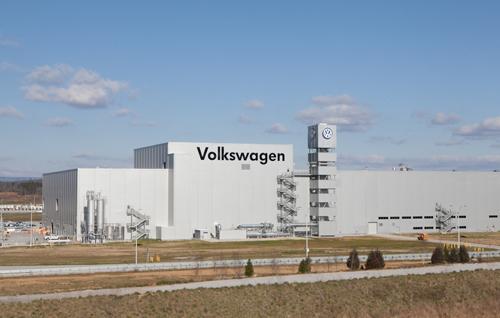 Despite serious corporate anguish, embarrassment and hand-wringing over the Westmoreland failure, it has built a plant at Chattanooga, Tenn., that makes its redesigned Passat.
"The decision in the Volkswagen Group to build a factory in the U.S. was difficult, due to what happened at Westmoreland," said Christian Klingler, member of the VW Group board in charge of worldwide sales.
He and VW Group global CEO Martin Winterkorn discussed Westmoreland and Chattanooga during a visit to Detroit earlier this year.
Klingler said it took years to get over the fear that U.S. workers "wouldn't be able to hold quality."
Winterkorn said VW's mistake was trying to build an Americanized car at Westmoreland, when "the American customer wanted a German" car.
Though Honda is a big player in the U.S. market, it is a relative pipsqueak globally, stacked up against Toyota and Nissan and VW.
Why, then, did Honda have the guts to build a U.S. factory before wealthy, powerful Toyota or cutting-edge Nissan?
After all, there was then — and still is — a big currency exchange risk in dollar-denominated markets that threatens all foreign companies, not just Honda.
"It became clear that the only way you could isolate from the problem was to build where you sell," Cole notes.
But Honda moved first, he says, because it was scrappier, evolved from a motorcycle and small-engine maker into a full-fledged car company over the objections of its home government. It also had put a toe in the water already, building motorcycles in Marysville since 1979.
Says Cole, who has spent a career digging into what motivates Japanese and other car companies: "Honda sees itself as the dirty-fingernail motorcycle-mechanic kind of operation, more entrepreneurial than the others."
This story is part of a joint series about automotive manufacturing in the U.S. by Cars.com and USA Today. Additional stories will follow next Monday, April 9 here and on USA Today.