Infiniti LE Concept: Up Close
Infiniti's electric LE Concept, which debuted at the 2012 New York auto show, is 85% production ready, says Nissan's President and CEO Carlos Ghosn. The overall body design, premium options and telematics system are all expected to carry over into the production version.
More 2012 New York Auto Show Coverage
Infiniti chose a sedan body style for the LE Concept for roominess and comfort. Not being a hatchback also helps its luxury presence as most hatchbacks are of the economy-minded variety.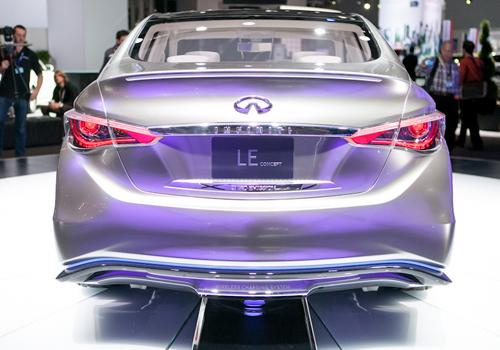 As much as I hate saying, "This looks like that car," because styling is subjective and everything always looks like something else, I'm having a hard time seeing anything but the Hyundai Elantra in the back half of the LE Concept. The swooping profile lines that arch over the rear fenders and mold into the taillights look especially Elantra-like.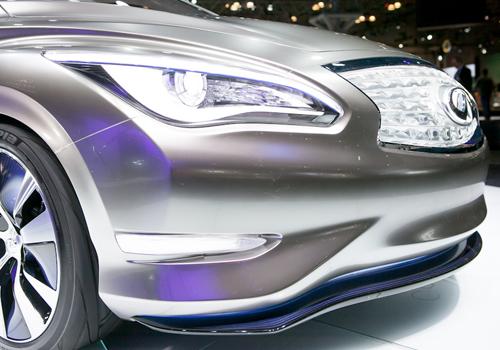 The Elantra is an attractive small car, but not a luxury car. Still, the LE Concept doesn't have the quirky looks of other electrics like the Nissan Leaf, on which the LE is based, or the Mitsubishi i hatchback. Up front, it looks distinctively like an Infiniti and shares lots of similarities with the JX crossover SUV.
Inside, the LE has a luxury feel with its airy design and use of materials, though remember this is still a concept and the remaining 15% that doesn't make it to production may be in the interior, like the concept's full glass roof.