Second-Row Supremacy for Three-Row Crossovers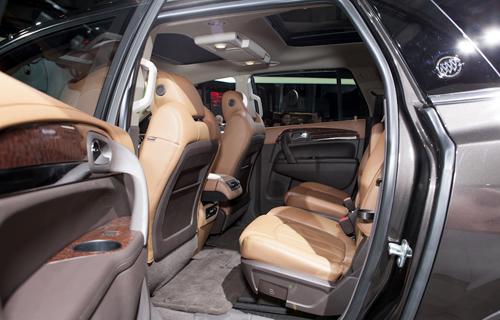 There's one hard and fast reality about three-row crossovers: You — or more likely your kids — have to get past the second row to get to the third. It's just plain logic.
More 2012 New York Auto Show Coverage
At the 2012 New York auto show, one of my favorite second rows in terms of third-row access is found in GM's trio of three-row crossovers — the Buick Enclave, Chevy Traverse and GMC Acadia. All three have recent upgrades for the upcoming model year, but even the current models are appealing.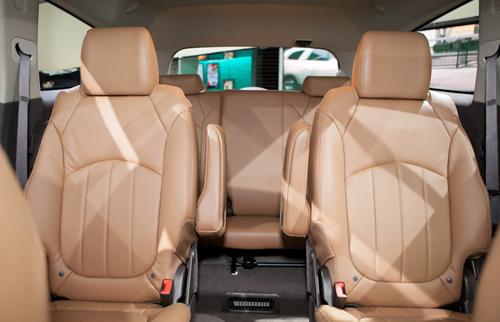 The 2013 Enclave with second-row captain's chairs ranks first in family friendliness. With ample room between the front and second rows, kids can easily skirt around the captain's chairs and use the walkway between the chairs to get to the third row. Captain chairs are best for families because they make it easy for kids to get in and out when there are child-safety seats installed in the second row. When there are no child seats, it's easy to fold the captain's chairs down or tumble them forward to allow even easier access to the third row. Hey, I like choices.
GM isn't the only automaker to figure out that easy third-row access is a must for families. At the New York auto show, Mercedes-Benz unveiled its power-folding second row in the new 2013 GL-Class. With the push of a button, the second-row seat, which is a 60/40-split bench, tumbles forward and allows easy access to the third row. It operates so easily, but there's a hiccup: What if I have child-safety seats installed in the second row? That would render the fabulous power-folding feature useless.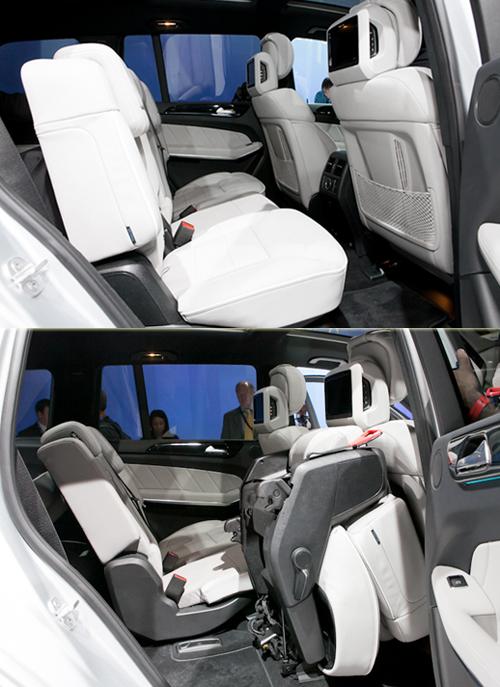 Another new contender is the 2013 Infiniti JX. Infiniti claims its second-row seats move up and forward to allow kids access to the third row. "So?" you say. So, the way these seats move allows child-safety seats to remain installed (though you must uninstall your children from them). In Senior Family Editor Kristin Varela's JX review is a photo of a convertible child-safety seat installed in the second row when the seat is in the folded position. It might be a squeeze to get into that third row with a car seat installed in the second row.
I look forward to future challengers for second-row supremacy. It will be interesting to see what unfolds.