2012 Volvo XC60: Car Seat Check
Volvo's sporty, luxurious compact crossover can carry five passengers in style, and quickly, too. The T6 R-Design model we tested has a turbocharged 3.0-liter inline-six-cylinder and pins you in your seat with 300 horsepower. Moms and dads alike will have plenty of fun driving the
XC60
, but they might find it a bit difficult to install child-safety seats in its second row.
For the Car Seat Check, we use a Graco SnugRide 30 rear-facing infant-safety seat, a Britax Roundabout convertible child-safety seat and Graco high-back TurboBooster seat.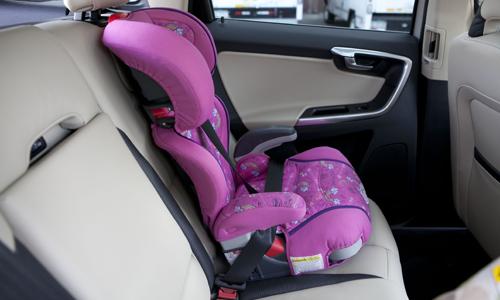 The front seats are adjusted to a comfortable position for a 6-foot driver and a 5-foot-8 passenger. The three child seats are installed in the second row. The booster seat sits behind the driver's seat, and the infant seat and convertible seats are installed behind the passenger seat. We also install the infant seat in the second row's middle seat with the booster and convertible in the outboard seats to see if three car seats will fit. If there's a third row, we install the booster seat and a forward-facing convertible.
Here's how the Volvo XC60 did in Cars.com's Car Seat Check: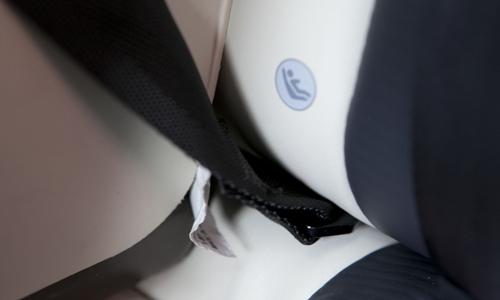 Latch system: There are two sets of Latch anchors in the outboard seats. The seat cushions are stiff and the anchors are buried about an inch between the seat cushions, so accessing them is tough. There are three tether anchors midway down the seatbacks.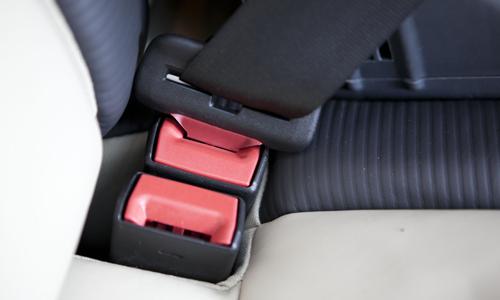 Booster seat: The booster fit well on the XC60's flat seat. The buckles in the second row are on stable bases, which make them easier for kids to use independently. However, they are also recessed in the bottom seat cushion, requiring a long stretch for short arms to reach them.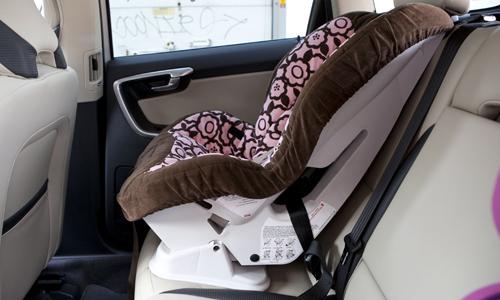 Convertible seat: The forward-facing convertible was easy to install. There's plenty of clearance around the tether anchors, so connecting the tether strap was no problem. The head restraints do not come out, but they do fold and stay out of the way of the tether strap. The rear convertible also fit well. This seat's rigid connectors made it easy to attach to the Latch anchors. We were able to jam them through the tight seat cushion space to connect them with the anchors.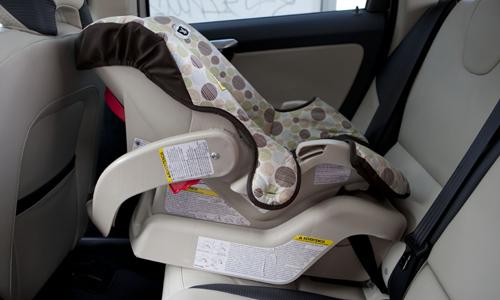 Infant-safety seat: The infant car seat took up a lot of space, requiring us to move the front passenger seat forward and to a more upright angle. It was not the most comfortable seating position for the front passenger.
How many car seats fit in the second row? Two, but three almost fit.
Editor's note: For three car seats — infant-safety seat, convertible and booster seats — to fit in a car, our criterion is that a child sitting in the booster seat must be able to reach the seat belt buckle. Parents should also remember that they can use the Latch system or a seat belt to install a car seat.
Related
2012 Volvo XC60 Review
Check out More Car Seat Checks
More Family News on Cars.com