A Volvo SUV Shouldn't Be This Fast
There is a lot to like about Volvo's popular small SUV, the XC60. It's stylish, packed with safety features and rather comfortable. It starts at $33,300 and can be equipped with navigation and a slew of other features for $40,250. In this segment, that's downright affordable.
The standard engine is a rather mundane 3.2-liter six-cylinder with 240 horsepower. Mundane wasn't cutting it for Volvo, though, so they added a turbocharged 3.0-liter six-cylinder. I drove one recently, and it boggled my mind.
It's fast. Really fast — 300 hp, 325 pounds-feet of torque. This is a sleeper with speed. It gives up only 1 mpg to the base engine, too. But it's also entirely pointless.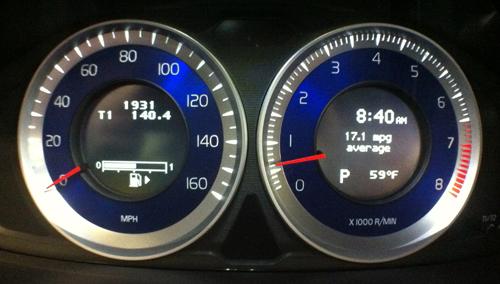 As a car guy, I shouldn't think this way. As an observer of the industry, though, the T6 version of the XC60 doesn't make sense.
Its starting price is $4,150 more than the base XC60 with all-wheel drive (standard on the T6). That's nearly the same the amount of dough you need to add the Premier Plus Package to a base XC60, which basically gets you a panoramic sunroof, keyless entry and start and remote start.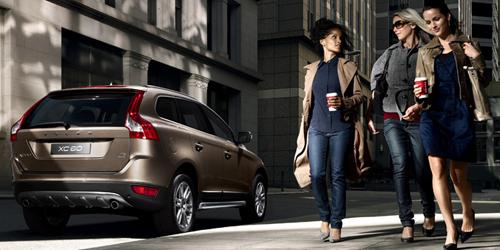 You would think the target market for the XC60 — stylish women, judging by the company's marketing materials (above) — would care more about those options than 325 pounds-feet of torque. Though to get the same equipment on the T6, it's only an extra $1,750.
My recent test car was the higher-level R-Design with 20-inch wheels and a ton of optional equipment. The T6 engine was loud. Every editor who tested it in Chicago — as well as our Colorado-based Senior Editor Kristin Varela, who reviewed it — agreed that the noise was intrusive. Even the folks who actually do enjoy performance thought it sounded unpleasant.
It can't be said enough, though, it's fast. Before the XC60, I was in an Infiniti IPL G coupe, a high-performance version of the G37. It was fast, too, but it didn't throw you back in your seat like the XC60. The SUV was actually more exhilarating to pilot to and from work on the highway and on suburban roads. That's likely because it is an SUV, and it doesn't exude such an extreme sense of control like the Infiniti. That slightly unsure feeling in a Volvo is also counterintuitive to me.
But none of this seems to be stopping shoppers from picking the T6 engine. It accounts for roughly half of all XC60 purchases, according to Volvo.
This appears to be just one more illustration of the buying public making decisions that don't seem to line up with how we see the cars we review.
Related
More Volvo XC60 News
Cars.com Expert Reviews
More Automotive News on Cars.com