Can You Live Without Keyless Entry?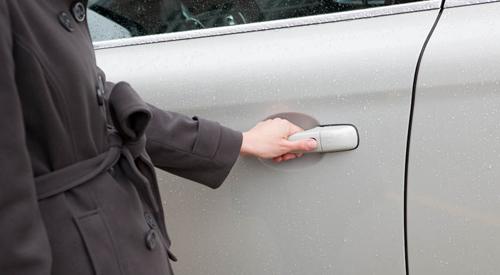 I recently went through a heart-wrenching breakup — with my cute and sexy
Volvo C30
. It fit my previous life as a single mom to two little girls perfectly. It was functional, fun and unique. Best of all, it had remote keyless entry and start, a feature I didn't fully appreciate until my C30 was gone.
I'm married now, and I've added a stepdaughter to the family, so I've swapped into an older Mercedes-Benz C-Class. There's nothing wrong with the car, but now I have to press a button on the key fob to unlock the door and then use the old "put the key in the ignition and turn to start" trick.
Sure, it may sound like a First World problem, but this is a serious car-owner issue for me.
As a busy, working mom, I juggle a lot of physical stuff: my purse, my computer bag, my daughter's dance bag and knee brace, my other daughter's piano music bag. Throw a few grocery bags or a yoga mat into the mix, and all of a sudden I'm thinking about getting arm implants. Keeping track of car keys in 2012 just seems unnecessary to me.
Keyless entry systems are popping up on cars of all prices and trim levels, from the base Hyundai Elantra to luxury brands like Volvo, Mercedes-Benz, BMW and Audi. Just as the price levels run the gamut, so do the system's usability. Ideally, keyless entry should always be paired with keyless start. If you can get into the car without your key but then need to find the key to start the car, what good is that?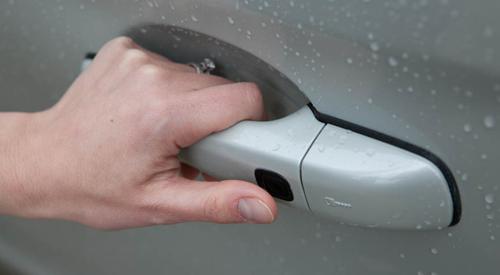 I strongly prefer keyless entry systems that work seamlessly, without requiring the user to adapt to any new or extra maneuvers, such as holding your hand around the door handle, grabbing and pausing for several seconds until the door unlocks or pressing an unlock button on the door handle, like in the
Kia Sorento
.
After almost a decade of test-driving cars, I've developed a strong affinity for keyless entry systems that either unlock the door as you approach vehicle (like in the Audi A8) or, like in my old C30 or the Toyota RAV4, the door unlocks and opens in a single motion when I pull the door handle — as long as the key is buried somewhere at the bottom of my purse.
What about you? Is keyless entry a must-have for your busy life as a parent, or is it nothing more than fluff for the most spoiled among us? Tell us in the comments section below.