Daily News Briefs: May 31, 2012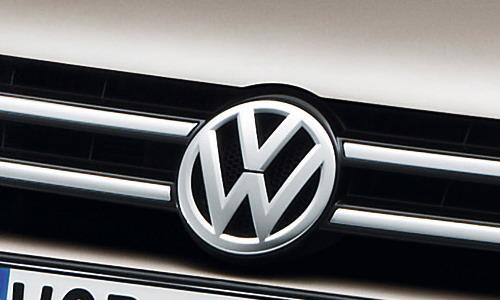 Volkswagen of America
CEO Jonathan Browning told reporters Wednesday that the automaker would add a midsize SUV positioned between the
Tiguan
and
Touareg
,
according to Bloomberg News
. Browning declined to elaborate on a timetable for introduction, but there's clearly room for one: The smallish Tiguan measures more than a foot shorter than the well-equipped Touareg, and it starts a whopping $20,535 less than its larger sibling. Volkswagen has no three-row sub-$30,000 SUV to compete with the
Honda Pilot
,
Ford Explorer
and
Chevrolet Traverse
. New entries
from Nissan
and
Hyundai
— plus
rumblings
of a possible Chrysler-badged entry — could push the German automaker to get on board. We'll let you know as we learn more.
In other news:
After cutting incentives some $300 per vehicle in April, Ford says it raised discounts to industry-average rates in May, Bloomberg News reports.
A new study from ALG says Ford and Hyundai posted large gains in perceived quality, but Honda, Toyota and Subaru still top the list. The study's bottom feeder — no surprise — is Smart.
Analysts surveyed by Bloomberg News expect Toyota to post the highest gains of any major automaker with nearly double the sales of a tsunami-restricted May 2011. The industry reports sales on Friday.
Related
More Automotive Industry News
See Our Comparison of Three-Row SUVs
More Automotive News on Cars.com