Make This the 'Safest Summer Ever' for Teen Drivers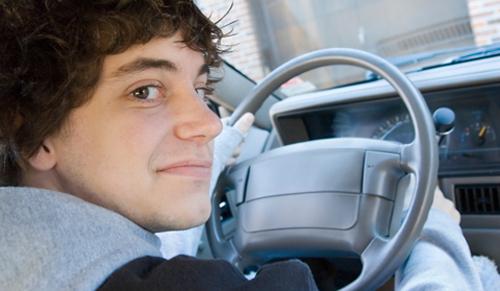 I'm lucky to have two of the greatest nephews on the planet: One is going on 17, and the other just turned 7. While my older nephew is definitely the coolest teenager I know (polite, respectful, helpful), he's still a rookie on the driving scene. Even though he followed our state's graduated licensing laws to a T, I'd be lying if I didn't wince just a little bit watching him get behind the wheel with my little nephew in the backseat after their lacrosse games.
Summer is the deadliest season for teens on the road, with an average of 422 deaths per month (compared with 363 traffic deaths per month during the rest of the year), according to the National Highway Traffic Safety Administration.
May is Global Youth Traffic Safety Month. If you love a teen driver, it's your responsibility to get involved. Use it as a chance to bond with the teen in your life by attending a youth-led "Safest Summer Ever" rally in a city near you. The main rally will be held Tuesday on Capitol Hill, with satellite rallies in Chicago, Atlanta, Los Angeles, Dallas, New York and Raleigh, N.C. Students will host traffic safety activities and sign pledges, and the AAA Foundation for Traffic Safety will release the results of new research on teen-crash risk with passengers in the car.
If you're unable to attend a rally, make an extra effort this month to help protect your teen from driving dangers.
A few tips are below:
Take advantage of technology like the Otter app for BlackBerry, Android and Nokia phones. The app can help limit in-car distractions by silencing all incoming phone calls and text messages while the teen is in a moving car. It also sends an automatic "the OTTER user is driving" reply text.
Make sure your teen driver isn't transporting more than one passenger while driving. Studies show that teens driving with peer passengers have a significantly higher risk for fatal crashes than those who drive alone. Putting a teen in the passenger seat of a young driver's car doubles the risk of a fatal crash; adding three or more teen passengers quadruples the risk.
Implement a teen safe driving contract with all the teen drivers in your family. You can draft one from scratch or download our Parent-Teen Driving Contract here. Along with the basics, like when and where your teen is allowed to drive, make sure your contract says that your teen will never drive (or get into a car with someone else driving) while under the influence of anything, or even when they're too tired to think coherently.