Manual Transmissions Fading Out of Midsize Sedan Lineups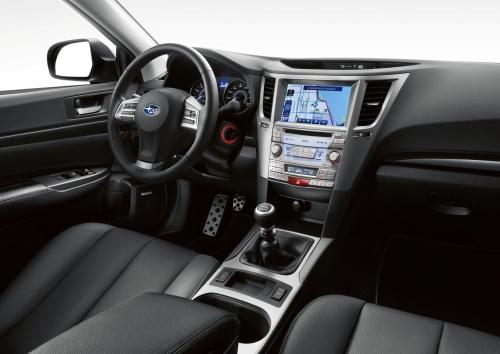 Soon a majority of mainstream midsize sedans will have standard automatic transmissions and no manual transmission option.
It's been a long time coming. The stick shift has stuck around longer on midsize sedans than on other body styles, probably due to the broad appeal of the segment; these cars still make up the most vehicle sales in the U.S. The manual-transmission option also allowed marketing departments to advertise the highest fuel-efficiency figures and the lowest base prices, which were usually found on the manual-equipped models.
But automatic transmissions have become more efficient, and sometimes they deliver better gas mileage than their manual-transmission cousins. The automatic-equipped 2012 Subaru Legacy gets 26 mpg combined while the manual gets 22 mpg, for instance.
Although automatic-equipped cars usually cost about $1,000 more than their manual-transmission counterparts, so few people are opting for the shift thrower that carmakers are abandoning the option. The latest to do so was Hyundai. The 2013 Hyundai Sonata is no longer offered with a manual transmission. This has raised the car's base price by $1,100 and docked 1 mpg from its fuel-economy rating in city driving, but few people were opting for the manual, according to Hyundai. Of the 225,961 Sonatas sold last year, just 1,725 had a manual transmission, said Miles Johnson, Hyundai's product public relations manager.
Of the 13 mainstream midsize sedans available today, six can have a manual transmission. When the 2013 Ford Fusion comes out, the manual-transmission option will be dropped from the base model, but it will be kept it for its fuel-efficient 1.6-liter four-cylinder powertrain, according to the carmaker.
Overall, the industry's average take rate for vehicles equipped with a manual transmission has hovered around 4% of total new-car sales for the past couple of years, according to the Detroit Free Press. The figure was 8.5% just a decade ago.
---
| | | |
| --- | --- | --- |
| Current Models | Manual Transmission Option | Manual Transmission Last Available (MY) |
| Chevrolet Malibu | No | N/A |
| Chrysler 200 | No | 2004 (Sebring) |
| Dodge Avenger | No | 2004 (Stratus) |
| Ford Fusion | Yes | |
| Honda Accord sedan | Yes | |
| Hyundai Sonata sedan | No | 2012 |
| Kia Optima | Yes | |
| Mazda6 | Yes | |
| Mitsubishi Galant | No | 1998 |
| Nissan Altima sedan | No | 2008 |
| Subaru Legacy | Yes | |
| Toyota Camry | No | 2011 |
| Volkswagen Passat | Yes | |
---
Related
New Best Bets — Passenger Cars
New Midsize Sedans
What's the Most Affordable Midsize Sedan?