Top 10 Underappreciated Cars and Trucks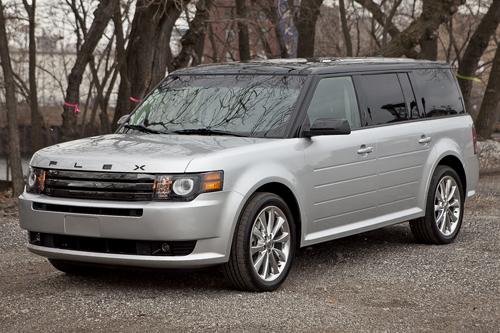 Good products usually sell themselves … but not always. We've assembled here a list of cars and trucks that should be more popular than they are. In some cases the sales figures aren't bad, but in none of the cases below do the sales match our assessment of the cars' relevance or excellence. That usually means car shoppers can find a bit of a deal, too. Here are our Top 10 Underappreciated Cars and Trucks in no particular order.
Ford Flex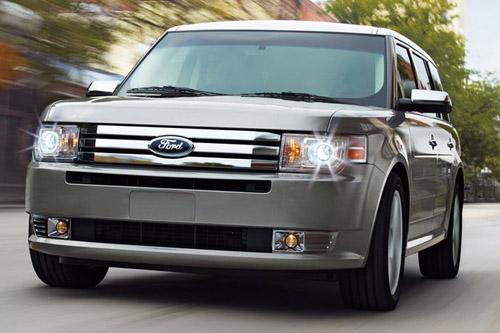 The Flex tops our list because this underappreciated seven-seat gem is terrific yet outsold, five-to-one, by a similarly priced seven-seater found at the same dealership: the Ford Explorer. Sure, the Explorer name is better known and it looks more like an SUV than a shipping container, but the Flex is easier to get in and out of and has more overall passenger and cargo volume, especially in the dimensions that matter most, such as headroom and legroom. Driving cross-country? Go with the Flex.
Suzuki Kizashi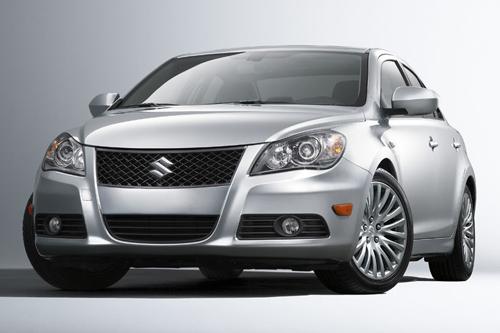 For a good vehicle to get its due in the market, both the make and model have to be known, and that's why the excellent Suzuki Kizashi is seldom seen. Anyone who bothers to look will find an efficient sedan at the smaller end of the midsize car class that's fun to drive and has a stunningly high-quality interior. It comes with front- or all-wheel drive and such bonus options as a stick-shift and a great premium stereo.
Mazdas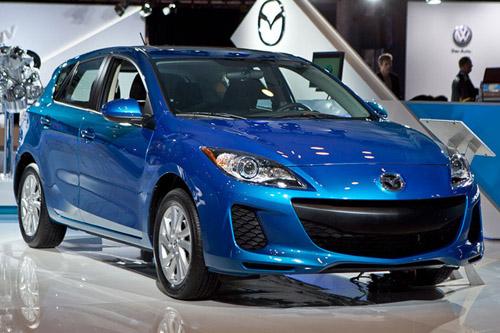 Which one? Virtually all of them. Throughout Mazda's U.S. history, some models have been originals and some have been versions of Fords, but almost all have underperformed despite delivering on the company's fun-to-drive claims. The RX-7, compact 323 and Protégé were favorites of ours, as is their successor, the Mazda3. The midsize Mazda6 sedan, which was adapted to create the Ford Fusion, saw one-seventh of the Ford's sales in 2011. We'd also take a Mazda2 over the related Ford Fiesta. Wake up, America!
Kia Optima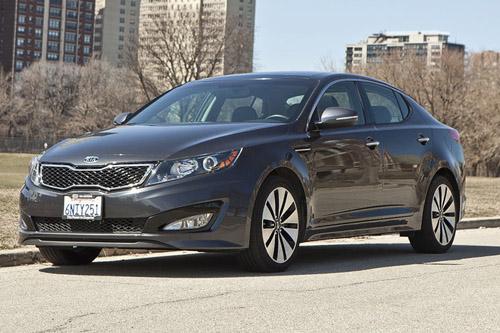 Kia's corporate sibling, Hyundai, is taking the market by storm, having shed most of its outdated image as the cheapest of the cheap. Kia's products are in step with Hyundai's — we named the Optima midsize sedan Cars.com's Best of 2011 — but word hasn't traveled as far. With its handsome exterior, high-quality interior and generous standard-equipment endowment, the Optima should be as common as the Toyota Camry.
Hyundai Genesis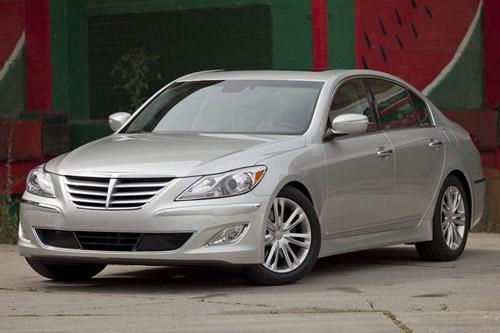 Hyundai introduced a true luxury sedan in 2009 that we awarded with our top honor, and it has only improved since then. At close to 20,000 sales in 2011, it's doing well but not as well as most comparably sized luxury cars, which are priced higher (by anywhere from $3,500 to well into five figures above the Genesis' $34,200 base price). With V-6 and V-8 engines and rear-wheel drive, it has the foundation and all the luxury trappings of Mercedes and similar competitors. If you refuse to accept a Hyundai as a luxury car, you're only hurting yourself.
Nissan Quest
Nissan sold less than 5,000 Quest minivans in 2012's first quarter, when major competitors like Dodge, Chrysler, Honda and Toyota each moved between 24,000 and 34,000 minivans for the same period. Why? Well, this one isn't a big mystery: The Quest introduced in 2011 is a competitive, high-quality van that took third place out of six minivan models in a Cars.com comparison test. But for more than a decade prior, despite Nissan's intentions, Quests were more peculiar than progressive, more curious than competitive. Without much of a record to stand on, the Quest is building a new one. From scratch.
Dodge Challenger
How is this car not neck-and-neck in sales with the Chevrolet Camaro and Ford Mustang? Like those cars, the Dodge has rear-wheel drive, manual and automatic transmissions and retro styling that will snap as many necks as its six- and eight-cylinder engines do when you nail the throttle. The Challenger is also roomy, has a giant trunk and is far more comfortable on long road trips than the others — and countless additional models. Incidentally, the Challenger was voted the 2012 Shoppers' Choice by Cars.com visitors. (Smartest internet users in the world …)
Volkswagen Jetta SportWagen
We know, we know: Americans don't like wagons. Maybe they haven't checked out the SportWagen version of the better-known Volkswagen Jetta sedan, a surprisingly versatile, fun car. With 32.8 cubic feet of cargo volume behind the backseat and 66.9 cubic feet total, it beats trendy SUVs like the Mini Countryman, Mitsubishi Outlander Sport and even VW's own Tiguan. The clean-diesel TDI version is our favorite, though that one's actually in short supply. You've heard that the Jetta was redesigned and isn't as nice? That's the sedan; the wagon is still based on the previous generation. Act now before that changes.
Chevrolet Avalanche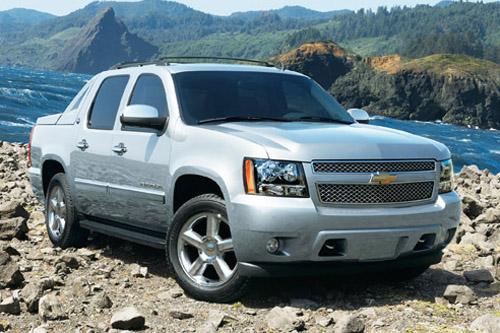 Truck buyers are a tough crowd. For example, in sales, the nifty Honda Ridgeline pickup consistently gets its clock cleaned by every recognizable brand, possibly because brand is more important than anything in this realm. Or perhaps because the Ridgeline's work capabilities are legitimately limited. So, why isn't the Chevrolet Avalanche a bigger hit? It can do the work, towing up to 8,100 pounds; it serves as a five-seat SUV or a full-length pickup truck, and it comes from a truck brand. Sadly, the 2013 model year will be the Avalanche's last. Vehicles that transform from one configuration to another never succeed as much as hoped.
Chevrolet Volt
All plug-in cars are expensive, but so are luxury vehicles, and the reasons for driving both prove to be surprisingly similar. As owners, we know the Volt has downsides, as all cars do, and we accept that they're deal-breakers for some shoppers. But Volt resistance seems to be more about partisan pretzel logic and safety misperceptions than about the car itself. GM's sales expectations were too high, but the Volt definitely deserves more success than it's seen so far.