Car-Repair Costs Drop, but Southwest Still Pays Most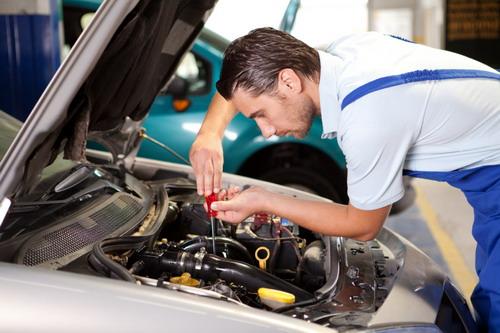 As the median age of a car on the road nears 11 years, drivers can breathe a (slight) sigh of relief: Fixing their cars is getting cheaper.

The average cost for car repairs stemming from a check-engine light fell 6% in 2011, California-based CarMD.com says, with drivers averaging $333.93 per repair. About two-thirds of that went to parts, with labor making up the remaining third. CarMD says lower labor rates, driven by the recession, are responsible for the overall decline in such repair costs, but the cost of parts has gone up, and severe repairs are becoming more common.
Drivers in Indiana paid $283.95 per repair, making the Hoosier State the cheapest place for check-engine repairs. Other inexpensive states include Maine, Wisconsin, Iowa and New Hampshire. In sharp contrast, Wyoming drivers averaged $389.18 per repair, capping a group of pricey states that includes Utah, California, Montana and Arizona. CarMD believes that high altitudes left Wyoming drivers paying the most, as did having long distances between mechanics. Indeed, with 5.8 people per square mile, Wyoming ranked as America's
second-least-dense
state in 2010. Alaska ranked first, but it's midpack in CarMD's repair costs.
High airborne dust in Western states risked expensive repairs ($400, on average) to vehicles' mass airflow sensors, CarMD says. Nationwide, faulty oxygen sensors were the most common cause of a check-engine light. To replace those sensors, drivers paid the least in Nebraska and the most in Illinois.
See where your state ranked in the chart below.
Source: CarMD.com

Related
Auto Maintenance Tips
The 10 Worst Things Your Mechanic Can Tell You
More Automotive News