Child-Seat Rules Will Change in 2014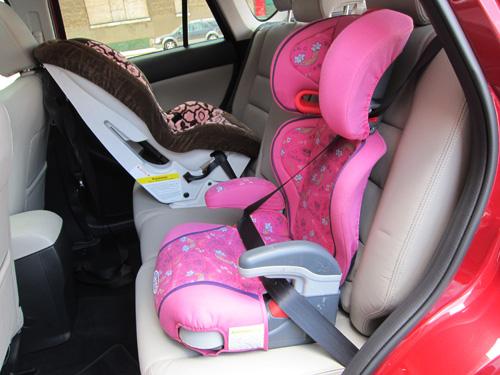 If you think mandates for child-safety seats are constantly revised, you're right — and now they're changing again. A new rule that goes into effect in 2014 will require car-seat makers to warn parents not to use the Latch anchor system to install a car seat if the combined weight of the child and the seat is 65 pounds or higher.
Vehicles have been required to have Latch anchors since 2001, but child-safety seat advocates say the strength of the anchors can't be guaranteed, raising a safety issue if Latch were to fail in a crash. The Alliance of Automobile Manufacturers also want the rule changed because the Latch anchor's strength limits don't take into account the weight of the child seat, which typically weighs 15 to 33 pounds. Child safety advocates, however, want the minimum strength requirements of the anchors to be increased.
"While Latch makes it easier to properly install car seats in vehicles, it's important for parents and caregivers to know that securing a child seat with a seat belt is equally as safe — and that they have the flexibility to use either system," Transportation Department spokeswoman Lynda Tran told USA Today.
Related
NHTSA Recommends Kids Stay in Car Seats, Boosters Longer
New NHTSA Website Helps Parents Choose Right Seat
Car Seat Checks on Cars.com