Daily News Briefs: June 1, 2012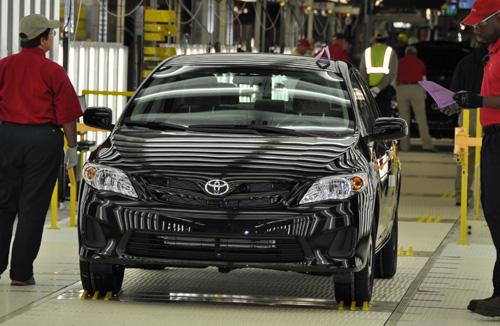 The first of the month can mean only one thing to followers of the automotive industry: sales numbers. In early reporting, Toyota says its sales for May shot up a dramatic 87.3% on an unadjusted basis compared with a year ago. Even though it's a big boost, the company remains in third place behind GM (up 11%) and Ford (up 12.6%), respectively. Chrysler Group also reported robust sales growth of 30%, with the Chrysler brand up 77%. We'll have more sales reporting later in the afternoon.
In other news:
Mazda will cut 250 jobs in Europe and the United States, according to Automotive News. The Japanese carmaker lost $1.3 billion altogether last fiscal year, and it hasn't made a profit in more than four years.
A123 Systems, a lithium-ion battery supplier to GM, Fisker and BMW, has told its investors that the company may run out of money, according to Reuters. The battery maker lost $125 million in the first quarter of 2012, mainly due to troubles at Fisker, one of A123's biggest clients.
Related
More Automotive Industry News
More Automotive News on Cars.com
More Best Sellers News