Daily News Briefs: June 5, 2012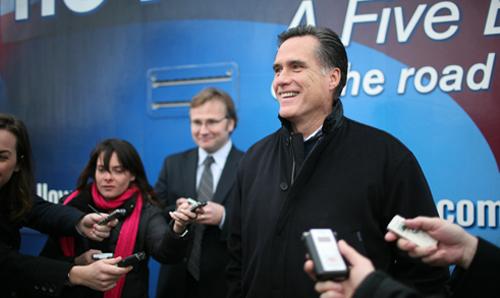 Republican presidential nominee
Mitt Romney
says he would sell off the remaining U.S. shares in GM, which the Obama administration has held for more than three years. Taxpayers still own 26% of GM. If the U.S. Treasury sold its remaining stake at GM's current share price, it would amount to a $16 billion loss on the $49.5 billion bailout. "The president is delaying the sale of the shares to try and avoid the story that the taxpayer took another loss,"
Romney told the Detroit News
. He also added that the government's corporate average fuel economy (CAFE) program, which will nearly double fuel-economy standards to 54.5 mpg (
translating into the high 30s
for window-sticker EPA figures), has the government pushing too many cars that the market doesn't want, such as electric vehicles. The Obama campaign fired back, saying Romney is "the last person who should be offering advice" about Detroit automakers.
Romney wanted
GM and Chrysler to finance their 2009 bankruptcies with minimal federal support, but opponents
contend
that at the time, no major private lender would offer terms.
In other news:
With a wave of redesigns on its popular cars, Nissan hopes to reach 10% of the U.S. new-car market by 2016, the Detroit Free Press reports. Through the first five months of this year, the automaker, including its Infiniti luxury division, has 8.1% of the market.
Elsewhere, Nissan hired Audi of America chief Johan de Nysschen to run Infiniti worldwide, Automotive News reports. In a nod toward the brand's growing presence in China, Nissan moved the luxury brand's global headquarters to Hong Kong last month.
Related
More Automotive Industry News
More Nissan News
More Automotive News on Cars.com