Jeep Liberty, Chrysler 300 Used Prices Drop More Than 10% on Cars.com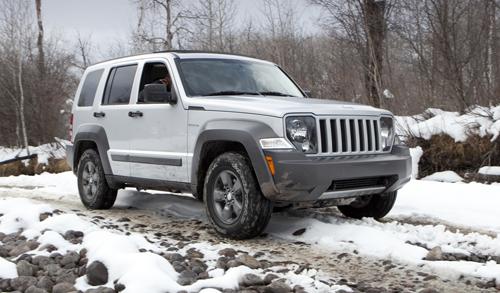 Average used prices for the Jeep Liberty and Chrysler 300 dropped by 15% and 11%, respectively, over the course of a month when prices for late-model used cars as a whole held steady.
The average asking price on June 1 for a Jeep Liberty from the 2009 to 2011 model years fell by $3,435 to $19,534; the Chrysler 300's asking price sank by $2,501 to $20,373. The average price on Cars.com for all used cars from these model years rose about one-10th of a percent, or $27, to $22,381.
Despite the drops, the Liberty and 300 are still priced higher now than they were a year ago. On June 1, 2011, the Liberty's average price was $19,282 while the 300 averaged $19,607 when looking at a comparable set of used models (2008 to 2010 model years).
The chart below details the top 10 used cars with the biggest price drops — as well as the 10 with the biggest increases. To be eligible for the list, there had to be at least 500 cars in Cars.com's national inventory for a given model — to give potential shoppers a chance at finding one nearby.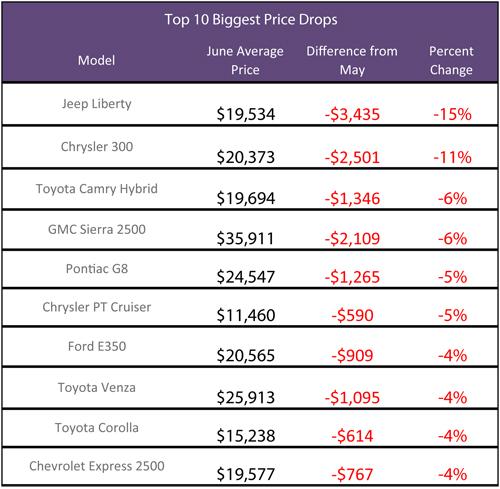 Source: Cars.com used-car listings, 2009 to 2011 model years
Related
Search Used Cars
More Car Buying News