Kia Seeks Premium Brand Status by 2017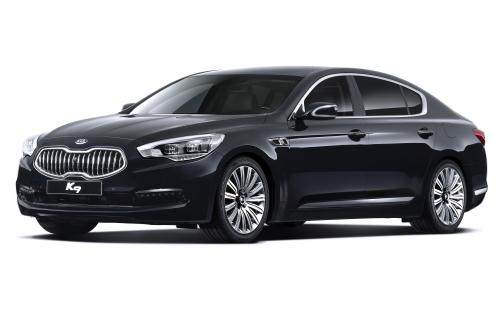 Kia aims to be a "first class brand" by 2017, according to Kia Motors Vice Chairman Lee Hyung-keun. The carmaker plans to make this happen by introducing luxury vehicles like the Kia Cadenza (below), the Kia K9 (above) and the Sorento R, and by participating in more sports sponsorships, according to The Korea Herald.
Lee's announcement happened at a large gathering of Kia dealer franchise owners in Vancouver last month; over 100 countries were represented.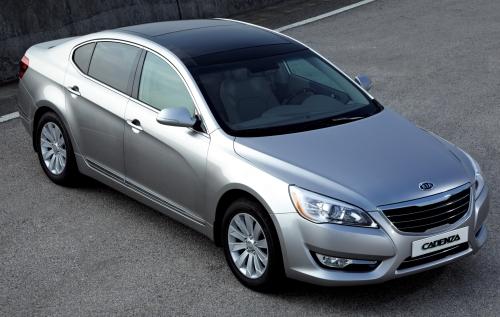 While Kia has performed well in the U.S. and other markets in terms of sales, the brand's reputation has lagged, especially when compared with its kin Hyundai. Like Hyundai, Kia has seen its sales increase sharply — it will likely exceed 550,000 this year in the U.S., double the sales pace of 2008 — but the smaller Korean carmaker has increasingly used incentives to move its vehicles, according to Bloomberg News. Hyundai has decreased incentives by 26% this year (to $823 per vehicle) whereas Kia has increased its incentives by 8.5%, to $1,677 per vehicle, according to Autodata.
Furthermore, while the Hyundai brand is considered by 20% of new-car shoppers, only 9% of consumers considered Kia, according to Strategic Vision. This means Kias are considered by fewer car shoppers than those who look at Dodge- or Chrysler-brand vehicles while Hyundai is cross-shopped as often as Chevy or Volkswagen, according to the study.
As a member of the Hyundai Motor Group, Kia shares most of its engines, transmissions and car platforms with its bigger sibling, but both maintain separate factories, finance, sales and design operations. That means the carmaker should have access to the same parts that put together the V-8-powered Hyundai Genesis sedan and Equus. So far, Kia has yet to offer any rear-wheel-drive premium vehicles. That will change when the K9 — which looks eerily like the BMW 7 Series — comes to the U.S.
Lee also said the K9 does not represent an attempt by Kia to make a separate luxury brand. like Hyundai, Kia's premium vehicles will bear the brand's emblem.
Kia Motors Vows to Become Premium Brand by 2017 (The Korea Herald)
Related
More Kia News
Cars.com Premium Vehicle Comparison
Kia Reveals Flagship Plans