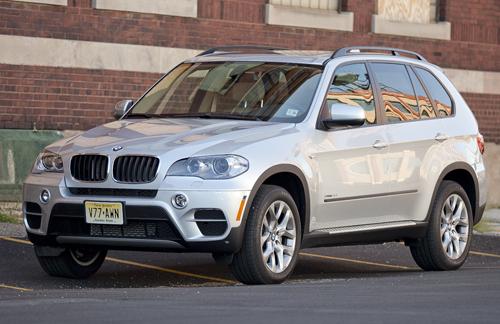 BMW is recalling 2,642 2012-13 BMW X5s and 2013 BMW X6s due to incorrect manufacturing of the steering system, according to the National Highway Traffic Safety Administration.
In affected vehicles, built from April 20 to May 29, the steering gear was not built to specifications. As a result, the gear may not lie firmly in the rack-and-pinion guide and could be pressed out under certain conditions. This would cause power-steering fluid to leak possibly into the engine compartment. The result would be a loss of hydraulic power steering, making it more difficult to steer. More importantly, the flammable steering fluids could ignite an engine fire if exposed to hot exhaust. The manufacturing error is reported to be in about 70% of the recalled vehicles, according to BMW.
Owners of the affected vehicles will be notified, and dealers will inspect and replace the steering gear, when necessary, free of charge. Owners can call BMW at 800-525-7417 or NHTSA's vehicle safety hotline at 888-327-4236 for more info.
Related
Check Out Other Recalls 
More Safety News on Cars.com 
More BMW News on Cars.com