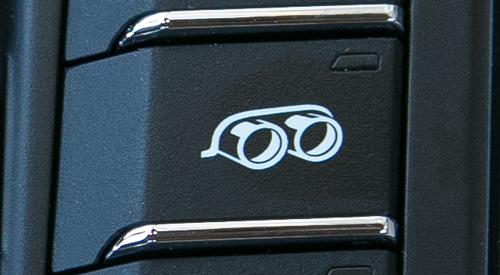 The 2012 Porsche 911 didn't make our list of the Top 10 Cars for the 2012 Apocalypse, but one button may lead you to believe that it's armed and ready for battle. Like an old pirate ship, the button's graphic looks like two barrels pointing outward, ready to deal damage to the Chevrolet Cavalier parked in your 911's reserved parking space at work.

Unlike many buttons, it's completely clear what the button does after one touch. In this case, it's loud and clear.
The button activates the 911's optional sport exhaust system, perhaps one of the most aggressive sport mode exhausts out there and definitely one of the loudest I've tested. When flipped on, the exhaust's sound transforms from a refined mechanical note to Hulk-smash angry with rumbling, gargles and spurts of popping on deceleration.

The exhaust echoes throughout an entire parking garage, scaring off pigeons and muting passenger conversation. Standard 911 Carreras have oval exhaust tailpipes, while the optional sport exhaust ($2,925) available on the Carrera and Carrera S uses dual tips for each side. These are reflected in the button's graphic.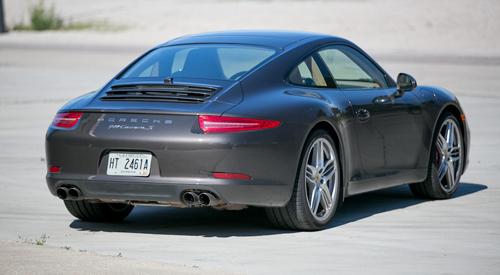 Not only is the exhaust mode activated by the driver, but it can also open up automatically when the 911's Sport mode is activated. To hear the standard and sport exhaust in action, visit Porsche's website here for sound clips of both systems.

Related
More Buttons Demystified on Cars.com
Research the 2012 Porsche 911
More Automotive News on Cars.com