2013 Hyundai Accent: What's Changed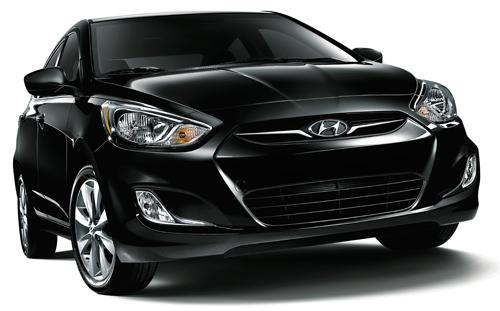 Most significant change: Heated side mirrors, remote keyless entry and air conditioning are now standard
Price change: $2,000 higher
On sale: now
Hyundai's popular subcompact gets more standard features for the 2013 model year, resulting in a big price increase for the base model.
All Accents now come with standard heated side mirrors, remote keyless entry, cloth inset door trim and air conditioning. Heated side mirrors are a new feature for 2013. Along with those upgrades, the base GLS with a manual transmission also gets satellite radio, a six-speaker stereo, USB port and body-colored door handles and mirrors.
As a result, a base 2013 Accent now costs $15,320, including a $775 destination fee. That's a whopping $2,000 more than last year's model, but hardly anyone was buying the base 2012 Accent anyway; Hyundai hasn't been marketing the base model for more than seven months. Once you take that into account, most models get modest price increases of $100 to $200 but also get added features.
The base GS hatchback Accent gets a $100 increase, now $14,795, before destination. The SE hatchback gets new standard integrated turn signals in the side mirrors; pricing on the SE has increased by $200. A power sunroof, which is new for the model year, is a $900 option on the SE trim.
The 2013 Hyundai Accent is on sale now.
2013 Hyundai Accent pricing (2012 pricing)
GLS: $14,545 ($12,545)
GLS (auto): $15,545 ($15,295)
GS: $14,795 ($14,695)
GS (auto): $15,995 ($15,895)
SE: $16,095 ($15,895)
SE (auto): $17,095 ($16,895)
Destination: $775
Related
Research the Hyundai Accent
More Hyundai Accent News
More Automotive News on Cars.com