2013 Ford C-Max Energi Priced at $33,745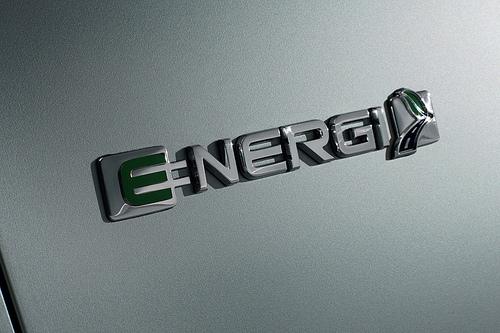 On Monday, Ford revealed that the
2013 C-Max
Energi, the automaker's first plug-in hybrid, will be capable of traveling about 20 miles on electric power alone. Today, Ford announced pricing for the plug-in. It will start at $33,745 when it goes on sale this fall; a destination charge was not given. The Energi will be eligible for a $3,750 federal tax credit, lowering the price to $29,995. California residents can apply for additional tax credits up to $1,500.
The wagon uses a 2.0-liter four-cylinder engine and an electric motor powered by a lithium-ion battery pack to make 188 horsepower combined. According to Ford, the Energi makes about 60 more hp than the Toyota Prius plug-in hybrid. Ford estimates the Energi will have a total range of 550 miles and get the city/highway combined equivalent of 95 MPGe.
The Energi will join the C-Max Hybrid, Ford's first dedicated hybrid model, when it goes on sale this fall.
Related
More Ford C-Max News
Ford C-Max Plug-in Travels 20 Miles on Electric Power
2013 Ford C-Max Hybrid Priced at $25,995