Car Sales Still on Track Despite Economic Questions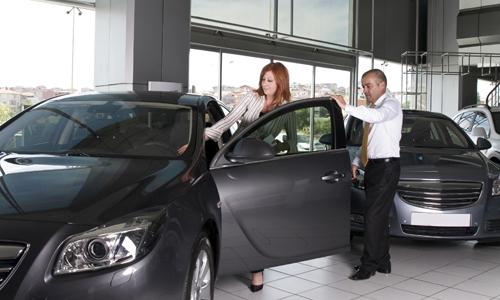 U.S. shoppers bought 1.29 million vehicles in June 2012, a huge 232,000-unit increase compared with the same period last year. These better-than-expected results have the overall industry sticking with a pace of about 14.1 million auto sales for the 2012 calendar year.
That 14-million figure is more important to the psyche of the economy than you may think.
Known as the seasonally adjusted annualized rate, or SAAR, car forecasts had climbed as high as 14.5 million by the end of April. Compared to the SAAR of 12.5 million in the first half of 2011 and the dreadful 11.5 million in June of last year, the U.S. auto industry is looking up.
Japan's earthquake and tsunami in March 2011 affected last year's figures and influenced the bounce Japanese automakers are seeing in 2012. Because of low inventory,
Toyota
and
Honda
sales fell 33% and 22%, respectively, in May of last year, then 19% and 22% in June. With revitalized supply, Toyota, Honda and other Japanese automakers were bound to sell far more vehicles this year.
Even so, in the first six months of 2012, Toyota and Honda are doing much more than exceeding their 2011 sales performances. Toyota is 185,000 units ahead of 2010's first-half pace; Honda is 95,000 sales better than its 2010 first half.
GM remains America's biggest seller of automobiles so far in 2012. In fact, GM has sold more vehicles this year than last year despite decreasing volume at Cadillac and Buick. Ford remains America's top-ranked brand and is the only brand to have found more than 1 million buyers over the first six months of 2012.
Chrysler Group, meanwhile, has sold vehicles at a much faster rate than it did last year. Chrysler has increased
Fiat
sales in each of the last five months.
Jeep
is selling more
Wranglers
than ever before and more vehicles overall than at any time since 2007. The Chrysler brand itself is up 75% this year.
Pickup truck sales are strong across the board. America's five best-selling truck nameplates posted average year-over-year gains of 15.8% in the first half of 2012. Among luxury car builders, manufacturers such as BMW, Mercedes-Benz and Lexus are selling in large enough volumes to basically be considered mainstream brands. At the higher end, first-half sales at Porsche, Maserati and Bentley are up 6%, 17% and 28%, respectively.
Good news in the auto industry is easy to come by, but 2012 doesn't look quite as rosy if you turn the clock back a decade, long before the economic crisis. In 2002, Americans bought 16.8 million new vehicles. That number shrunk slightly in 2003, then grew to 16.9 million in 2004 and just a hair under 17 million in 2005. Sales in 2006 and 2007 stayed above 16 million. Then 2008 struck, and sales fell to 13.2 million. The situation worsened in 2010 with just 10.4 million new vehicles sold in the United States. The market has seen growth since then, as 11.6 million vehicles left dealers in 2010 and another 12.8 million in 2011.
Six years of 16 million sales may prove hard to return to, but that's why the 14 million is an important milestone.
Falling gas prices have helped sales of large SUVs recently, but for the year some of the largest models are seeing surges. Chevy's Suburban saw sales spike 53% in June but are also up 24% for the year. Still, Toyota sold nearly six times that many Prius models so far in 2012. At Ford, SUV sales are up 8.8% for the year versus an increase of only 3.8% for cars. Even luxury brands like BMW saw SUV sales up 11.3% versus 8.4% for cars.
Whatever they pick, American shoppers are back to buying new cars … at a solid pace.
Tim Cain is a contributing writer for Cars.com and the editor-in-chief of Good Car Bad Car, a site that analyzes both U.S. and Canadian car sales.
Related
Top 10 Best-Selling Cars: June 2012
June's Fastest and Slowest Selling Cars
More Industry News on Cars.com