Cars.com and Pandora: Your Home for Summer Driving Tunes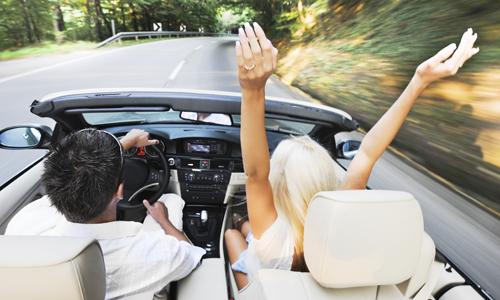 There's nothing like good tunes to get a summer road trip rolling. Cars.com is partnering with Pandora internet radio to offer three new car-themed music stations.
Songs About Cars Radio is a mix of pop, hip-hop, rock and country and features artists like All-American Rejects, Train, Rihanna and Kanye West.
Hit the Road Radio is country-themed with music from artists like Hank Williams, Willie Nelson and The Avett Brothers.
Summer Cruising Radio takes it down a notch with chill rock tunes from artists like Wilco, Jack Johnson, Sheryl Crow, and Simon and Garfunkel.
The stations will be available through Oct. 28.
Related
How To Keep Your Car Summer-Ready
Gas Prices Keep Sinking in Time for Summer Travel
Built-In Sunshades Are a Welcome Relief This Summer