Daily News Briefs: July 18, 2012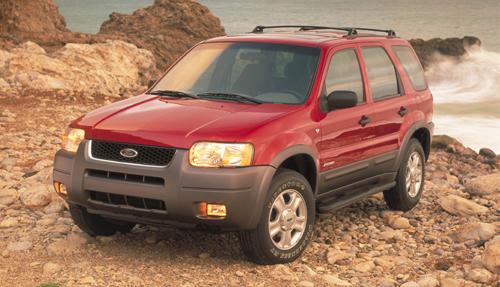 The National Highway Traffic Safety Administration is looking at nearly 730,000 Ford Escapes and Mazda Tributes for possible cases of unintended acceleration, according to Bloomberg News. The investigation into 2001-04 Escape and Tribute models was initiated after an alleged unintended-acceleration incident in January that killed a 17-year-old driver, Bloomberg said. NHTSA has received 99 complaints; they include 13 crashes, eight injuries and one death. Some complaints allege that the throttle fails to return to idle after being depressed and released, possibly pointing to an accelerator cable failure.
In other news:
Morgan Stanley lowered its 2012 auto sales forecast, from 14.8 million to 14.4 million, according to Reuters. The investment firm also cut its earnings outlook for GM and Ford.
Chrysler this week idled an engine plant that makes its 3.7-liter V-6 engine, according to Automotive News. The engine currently resides in the Jeep Liberty and the Ram 1500. A new Liberty is due to hit the market in 2013, while the 2013 Ram 1500 has been upgraded to Chrysler's modern 3.6-liter V-6.
As the Cadillac ATS prepares to hit the market next month, the automaker is preparing to launch a slew of ads (about 40 different ones), some of which will air next week during the 2012 Summer Olympics, according to Reuters.
Related
More Industry News
More Automotive News
More Recall News