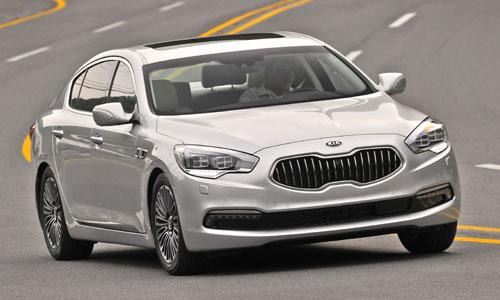 Previously codenamed KH and then known as the K9, Kia's new flagship sedan will be called Quoris when it goes on sale in the U.S. later this year.
The large sedan went on sale in Korea earlier this spring. The Quoris is Kia's first rear-wheel-drive sedan, but it's no surprise since corporate cousin, Hyundai, has been in the near-luxury rear-wheel-drive market for a few years now with its Genesis and Equus sedans.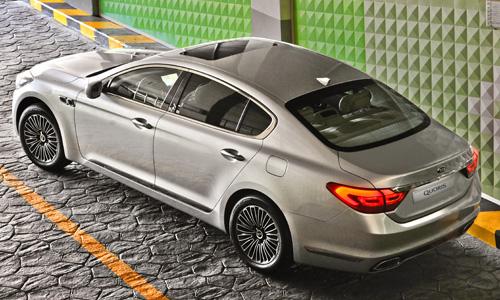 According to a statement from Kia, Quoris "features a host of high-tech comfort and safety features, many of them never seen before on a Kia." Power will come from two versions of a 3.8-liter V-6; it'll make 286 horsepower or 330 hp and use an eight-speed automatic transmission. When the car lands in the U.S., we expect it to borrow a V-8 from the
Genesis
. Check back for more information later this year.
Related
Coming Soon: Kia's K9 Flagship
Kia Seeks Premium Brand Status by 2017
More Kia News on Cars.com