Recall Alert: 1998-2001 Isuzu Amigo, 2001-2002 Rodeo Sport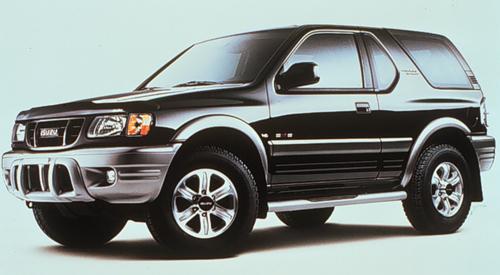 Isuzu is recalling 11,221 model-year 1999-2000 versions of the Amigo and model-year 2001-2002 Rodeo Sports due to excessive suspension corrosion, according to the National Highway Traffic Safety Administration.
The recall affects vehicles sold or currently registered in Maine, New Hampshire, Vermont, Massachusetts, Rhode Island, Connecticut, New York, New Jersey, Pennsylvania, Delaware, Maryland, the District of Columbia, West Virginia, Ohio, Indiana, Michigan, Illinois, Wisconsin, Minnesota, Iowa, Missouri and Kentucky. Excessive corrosion could cause the rear suspension's lower link bracket to detach from the frame, affecting handling. This could cause an increased risk of accident.
Isuzu will notify owners starting later this month. Dealers will inspect the vehicle and if little or no corrosion is found, apply an anti-corrosive compound. If suspension damage is detected the dealer will install a reinforcement bracket. If severe corrosion is found, Isuzu will repurchase the vehicle based on the Kelley Blue Book private sale price.
Owners can call Isuzu at 800-255-6727 or NHTSA's vehicle safety hotline at 888-327-4236 for more info.
Related
Check Out Other Recalls
More Isuzu News
More Safety News on Cars.com