2013 Mercedes-Benz GLK Gains HP and MPGs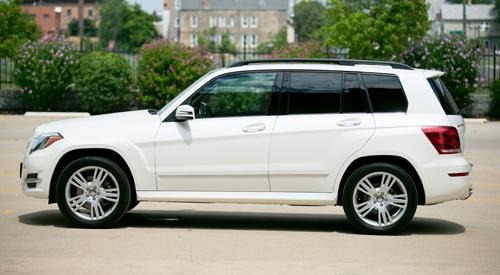 Additional horsepower and increased fuel efficiency aren't always mutually exclusive. For the 2013 model year, Mercedes-Benz's refreshed premium compact SUV got both.
The 2013 GLK gets power from last year's 3.5-liter V-6. In the updated model, it makes 302 horsepower, up 34 hp from last year. According the EPA, fuel economy is also up. The 2012 version was rated at 16/21 mpg city/highway and the 2013 model at 19/24 mpg.
Mercedes-Benz says the mpg jump is thanks in part to a new automatic start/stop system and electromechanical steering, which replaces the prior hydraulic setup. When the auto stop/start feature is activated, the car shuts off while stopped and automatically restarts when your foot leaves the brake pedal. It's engaged via a button on the instrument panel.
The 2013 GLK goes on sale later this summer.
Related
Research the 2013 Mercedes-Benz GLK
2013 Mercedes-Benz GLK-Class at the 2012 New York Auto Show
More Mercedes-Benz News on Cars.com