2013 Nissan Pathfinder Photo Gallery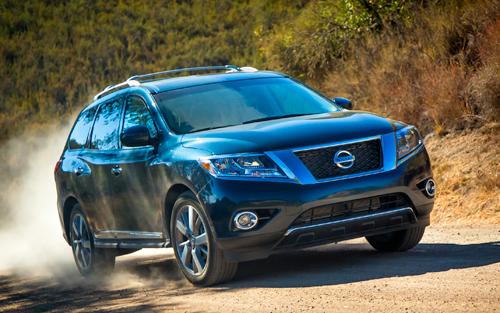 Nissan is the latest automaker to transition a tried-and-true SUV into a mainstream three-row crossover. The 2013 Pathfinder goes on sale this fall and looks to be a promising contender on paper … and in the photos below.
What do you think of the production-ready Pathfinder?
*Clicking on any image below will launch a larger photo gallery; you can browse through them by hitting the right and left arrow keys.
Related
SUV Buying Guide
Nissan Unveils a Leaner, More Efficient Pathfinder
2013 Infiniti JX Review