Daily News Briefs: Aug. 1, 2012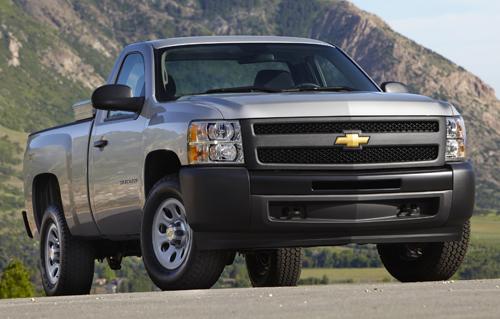 GM entered the month of July with more than five months' worth of pickup trucks at its Chevy and GMC dealerships. That's the most the company has held since April 2009, Bloomberg News reported today. GM says its building up its truck inventories in preparation for the all-new models that'll come out next year. The model changeover at GM's plants will slow down initial production – GM's truck plants will be closed for 29 weeks — and could constrain supply, which is its reasoning for bolstering truck supplies, according to the newswire. But with demand sinking for GM's trucks — Chevrolet Silverado sales were down 12.5% and GMC Sierra sales down 11.8% in July — dealers are resorting to steep discounts on the model. Some experts told Bloomberg that GM's plan could potentially backfire if truck sales don't "pickup."
In other news:
Fiat, parent company of Chrysler Group, reported an operating loss of about $226 million in the second quarter, according to Bloomberg News. That's in stark contrast to Chrysler's $436 profit for the quarter.
BMW reported its first drop in quarterly profits in almost three years, according to Bloomberg News. BMW earned a $2.79 billion profit before interest and taxes for the quarter, according to newswire. BMW says the drop in profits is because of increased spending on new models designs and the recession in Europe.
Mazda saw a net loss of $83 million in the last quarter, which is significantly less than what analysts were predicting, according to Automotive News. Mazda attributes the reduced losses to strong CX-5 sales. The Japanese carmaker lost $1.3 billion altogether last fiscal year, according to the trade publication.
Related
More Industry News
More Safety News
More Automotive News