A 3,445-Mile Road Trip in the 2013 Ford Flex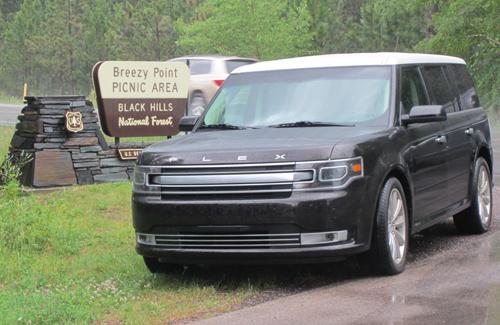 It was an ambitious roadmap for a summer vacation: Go from Chicago to the Twin Cities, across Minnesota and through Bismarck, N.D., down to Rapid City, S.D., to see Mount Rushmore and the Crazy Horse Memorial, and then over to Denver before returning to Chicago. It included Alpine sledding, whitewater rafting and a trip to the top of Pikes Peak. All in a refreshed
2013 Ford Flex
.
Now, we've driven each version of the Flex before. Our first trip took us in the original version from Chicago to upstate New York. Two years ago, we drove an EcoBoost-equipped Flex from L.A. to Chicago. This time, we had a new Flex with the stronger-than-the-original base engine.
Here are bits and pieces of how the trip went.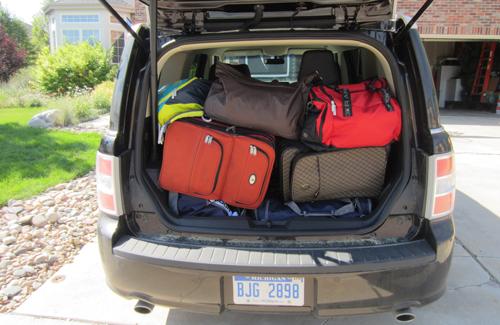 By the Numbers
Miles from start to finish: 3,445
Here are the two longest legs:
Chicago to Denver: 1,891 miles, 89.5 gallons of gas, and nearly exactly 36 hours of driving time. 21.1 mpg (according to the trip computer).
Denver to Chicago: 989 miles. 46 gallons of gas. Just under 16 hours of driving time. 21.5 mpg (according to the trip computer).
How the Flex Drove
For my family, the Flex remains the greatest touring crossover available today. My wife and I have three teens, who are very much adult in size, yet never on the trip was there arguing about space or comfort. In fact, the kids were arguing about who could have the third row for the way home; normally, they hate to sit in the way-back.
It's an incredibly smooth ride, whether on endless stretches of interstate or unpaved roads leading into Montana (more on that later). Normally, on most road trips we take, which are almost all much shorter than 3,000 miles, I hear complaints about seat cushions or someone's inability to get their seat adjusted to a comfortable position. That wasn't the case with the Flex.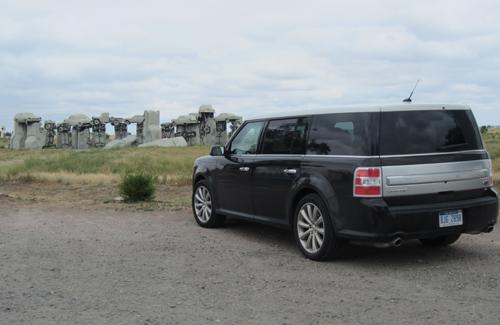 While the Flex has been refreshed, a lot of the changes have been cosmetic. The new front end looks like something straight out of the movie "Tron: Legacy." The back end looks largely the same, with the Ford blue oval getting knocked down in size and location.
I should point out this was not the EcoBoost Flex, a version I drove from Los Angeles to Chicago two summers ago. That being said, the 285-horsepower V-6 I drove for this road trip was more than adequate, providing plenty of power when I needed it even in mountainous areas. Sure, it growled more than many crossovers of its size, but I liked that. Is it odd to like the exhaust note from a three-row crossover?
Our Biggest Pet Peeve
While the Flex's driving dynamics and ride were terrific, one usability aspect of the crossover vexed us almost as much as MyFord Touch: the single-stalk turn signal. Ford has adopted an approach to this piece of equipment that's found in BMWs and others makes: Hit the stalk lightly and get three flashes of the turn signal on either side. Hit it harder and it will remain flashing until the driver forces it off (think the difference between a quick lane change and waiting to make a turn from a left-turn lane).


Why did it bug us? Because roads are never as smooth as engineers' testing areas, and more than once, I hit the stalk hard enough to initiate continuous signal flashing when I only meant to signal a lane change. More than a few times, I then had the signal flashing toward the direction I'd just come from in a futile effort to turn it off. Attention all automakers: We don't need this level of nuance in turn signals. Hit it once to turn it on, and hit it once to turn it off. You're overthinking this.
Related
Rearch the 2013 Ford Flex
Ford Flex Draws a Crowd
Suburban Dad: The Great Drive Midwest