Honda Accord, Civic Remain Most-Stolen Vehicles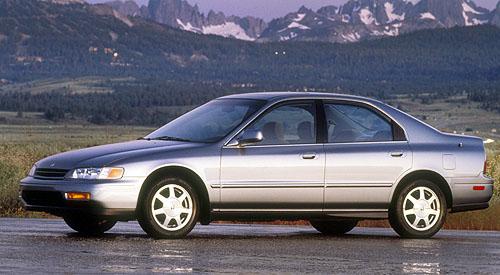 The 1994 Honda Accord and 1998 Honda Civic were the most-stolen vehicles in 2011, according to the National Insurance Crime Bureau. The most-stolen list is compiled by data submitted to the FBI's National Crime Information Center from law enforcement agencies.

While the top two look similar to 2010's most-stolen list, NICB reports a new trend of late-model vehicle thefts. Newer cars typically are harder to steal because of higher-tech anti-theft devices.
The report attributes the theft of later-model vehicles to more thieves who illegally obtain replacement key codes for a specific vehicle. A key code is an anti-theft technology that requires a code in the key to match a code in the vehicle's ignition system. Thieves are finding ways to obtain replacement key codes through proper replacement practices at dealerships and locksmiths, or by having an insider, NICB reports.

Overall, thefts are decreasing, and FBI crime statistics show that vehicle thefts have not been this low since 1967.

NICB's most-stolen list is below.

1. 1994 Honda Accord
2. 1998 Honda Civic
3. 2006 Ford pickup (full size)
4. 1991 Toyota Camry
5. 2000 Dodge Caravan
6. 1994 Acura Integra
7. 1999 Chevrolet pickup (full size)
8. 2004 Dodge pickup (full size)
9. 2002 Ford Explorer
10. 1994 Nissan Sentra
Related
Honda Accord, Civic Most Popular Stolen Vehicles
Anti-Theft Devices 101
Most-Targeted Cities