How the Scion iQ Creeped Us Out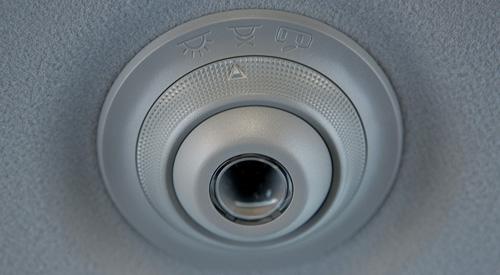 Of the
Scion iQ's
many unique interior designs, one feature is legitimately creepy. Mounted inside the iQ is a gadget that tinfoil-hat-wearing conspiracy theorists or ring-carrying hobbits should cover with duct tape to prevent paranoia. I don't mention hobbits as a jab at the iQ micro car's size, but I swear the all-seeing Eye of Sauron map light with swiveling eyeball-like bulb moved by itself while I was driving.
The odd light is a combination door-entry and map light that swivels in different directions like an airline's overhead reading light. The lens swivels 360 degrees to illuminate the driver and front passenger area; it's activated by turning the base ring that also selects auto illumination modes. The light is an unusual configuration for a car light, but the uniqueness goes along with the rest of the iQ's quirky styling, including the vertically stacked climate control knobs and armrest that mimics a manta ray's fin.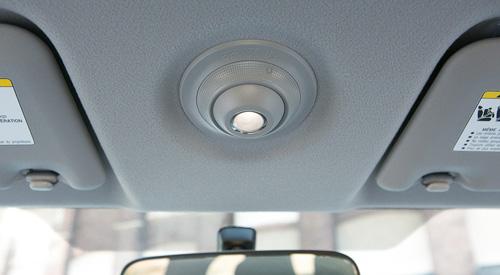 Though not particularly powerful, the map light is focused enough to effectively shine light in different directions. You'll still have to use your smartphone's LED flashlight to locate any lost change or magic rings.
Research the Scion iQ
More Scion iQ News
2012 Scion iQ: First Drive