Why Isn't the Buick Regal Selling Well?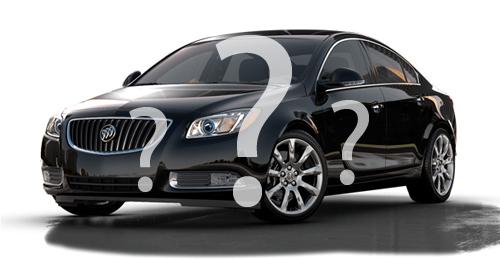 Over the past few years, we've seen a global convergence and streamlining of major vehicle lineups, which means more of the Eurocentric vehicles that automotive enthusiasts covet are coming here. But many of them aren't selling well.
For proof, just look at the relatively poor-selling BMW 1 Series, Smart ForTwo, Suzuki Kizashi or Scion iQ. (The latter two were designed with Europe in mind.) At the top of the list is the Buick Regal, which historically was one of Buick's best-selling models. In 2004 it was redesigned and renamed LaCrosse — now Buick's flagship sedan in the U.S. After a six-year hiatus in the U.S., the Regal returned to our shores, but as a different beast.
From Germany, With Love
The new Regal was engineered and designed in Germany by GM's Opel division, and it was originally built and shipped from Germany to the U.S. when the model went on sale in 2010 as a 2011 model. In Europe, it's known as the Opel Insignia and is the flagship sedan for the brand, with hatchback, wagon and sedan body styles. The Insignia also features high-end luxury items such as adaptive forward lights and a camera system that can read road markings and stop signs.
The Regal was billed as a chief component of
Buick's renaissance in America
, but it never really lived up to that. GM has moved more than 500,000 Insignias in Europe and more than 200,000 Regals in China but has only managed to sell about 70,000 Regals in America over its lifetime. In fact, during 2012, despite a
slew of updates and new trim offerings
, Regal sales have tanked. They're down 34.9% year to date, and they're one of the main culprits for the brand's flagging sales, which are down 5.3% year over year so far. It's the slowest seller of Buick's four-model lineup, and its days-to-turn on dealer lots has been above the industry average.
---
In the Shadow of Verano and LaCrosse
One problem is that the Regal is overpriced. Furthermore, the more America-minded Buick Verano and Buick LaCrosse are roomier and deliver more value for the money. Both sedans (especially the Verano) are likely cannibalizing Regal sales.
Some might think this argument unfair, since the Regal is meant to compete against the Volkswagen CC, Acura TSX and Volvo S60 and performs pretty well in terms of sales when compared solely to this group. Also, the Regal has a high conquest rate, according to GM, with some 22% of buyers trading in their imports for a Regal as of 2011. The average age of a Regal shopper, 56, is below the average Buick buyer's age of 59, according to R.L. Polk & Co. The average age for the high-performance Regal GS is 43, GM says.
That's all fine and dandy, but Regal sales still have plummeted, mainly because of the more American-focused Verano. Launched in December, the Verano has a larger trunk and nearly identical front legroom, headroom and shoulder room as the Regal, though the Verano's rear passenger space is significantly smaller than the Regal's. The Verano supplanted the Regal as the most affordable Buick, with a starting price nearly $6,000 less than the Regal. Furthermore, when the Verano debuted, GM cut incentives on the base Regal, substantially increasing transaction prices while impacting sales volume, according to GM Inside News, a GM enthusiast forum. Since the Buick went on sale in 2010, the model has seen a $2,655 increase in its base asking price.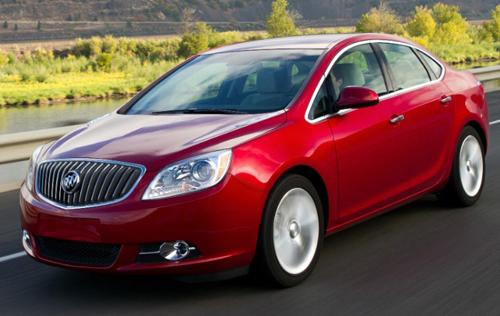 On the other end, the LaCrosse costs only about $2,600 more than the Regal and is substantially roomier. It also gets the same great gas mileage with the mild-hybrid system: 25/36 mpg city/highway. This doesn't leave much reason to consider a Regal, especially if you happen to step into a dealership not knowing much about Buick's three previous sedans.
GM would say shoppers choose the Regal over the other two because it's the brand's sports model. Fair enough, I suppose. The automaker taunts in its ads that the Regal is "German engineered" and "sport injected." Most of Cars.com's Consumer Reviews also mention the sporty handling and luxury-like interior, and most even mention the German roots, too.
On the flip side, most consumers complain of shoddy interior fit and finish, something that Cars.com Industry Analyst Kelsey Mays also complained about this in his review. And the model has below-average reliability, according to Consumer Reports.
Combine the pros and cons, sporty handling and a rich interior with poor reliability and a high asking price, and you do have a European formula to engineering and marketing cars, that's for sure. Unfortunately, that formula has never worked well in the U.S., and the proof is in the pudding. It will be interesting to see if the same problems beset the Buick Encore, a small crossover known as the Opel Mokka in Europe. That car seems to have been primarily designed for the old country and for China. Pricing of the Encore will likely be the key to its success.
Related
2013 Buick Verano Turbo: First Look
Cars.com Reviews the 2012 Buick Regal eAssist, GS
More Buick Regal News
Editor's Note:
Provided below is an offical response from Buick spokesman Nick Richards regarding our story.
Thanks for the continued interest in Buick. However, I must point out that many of your theories around the Regal and Buick sales in "Why Isn't the Buick Regal Selling Well" are misguided at best.

As you know, Buick has undergone a product renaissance, resulting in vehicles like the Regal. In the story you cite Buick sales are down, but what you do not state is that Buick retail sales CYTD are up 2-percent. This means that we are focusing more on the sales to consumers rather than daily rental fleets, which at the end of the day, helps improve residual values and long-term vehicle values for our customers. In fact, while increasing retail sales, we have also increased the average transaction price for each of our new models since they launched and decreased incentives.

As far as the Regal goes, you actually have all the facts in your story, you just either misunderstood them, or misrepresented them. First, Regal has been a chief component of Buick's renaissance, just as the LaCrosse, Enclave, Verano and soon to market Encore. As you state in the story, the average age of the Regal buyer is lower and has typically been a customer new to the Buick showroom, with nearly 50-percent Regal buyers conquest and half are coming out of import brands.

As you also point out, it is selling in similar volumes to its competitive set, with CYTD sales outpacing Volvo S60, Lexus IS250 and VW CC. Furthermore, we're seeing a greater mix of the Regal Turbo and Regal GS sales each month. July was the highest sales month yet for the Regal GS. And as your readers state, it is also fulfilling the role of the sport sedan of the Buick portfolio, with consumers purchasing it for its handling and luxury interior.

The simple fact is that now we have three elegant luxury sedans in the show room that all have a specific role and appeal to a different consumer. The result is that we're selling more Buick sedans than we have in a long time. In fact, we averaged nearly 10,000 sedan retail sales per month in May, June and July, something we have not done since September 2007. However, we're not going to sacrifice the vehicle's value to the consumer by using incentives or daily rent to drive sales of one model over another. At the end of the day, our goal is to bring more people into a Buick showroom and sell more Buick vehicles, which we're doing now with LaCrosse, Regal and Verano.

And of course, we're not sitting still. Verano Turbo launches this fall, and we'll have some other tricks up our sleeves for the other models in the future.

Oh, and I'm not sure what it has to do with Regal, or why it was thrown in at the end of the story about the Regal, but I can tell you that we're seeing a lot of interest in the Encore. Dealers are clamoring for it, and we have twice as many consumers asking for regular updates for Encore as we did Verano at this time last year.