GM Halts Sale of Some 2013 Vehicles to Fix OnStar Glitch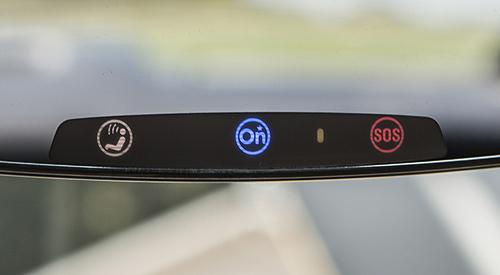 A glitch in the OnStar system has caused GM to halt the sale of several 2013 vehicles, Automotive News reports.
A software problem is preventing OnStar's crash notification system from working in accidents that do not trigger airbag deployment. As a result, the OnStar call center isn't being alerted in certain types of accidents, like rear-end collisions.
The airbag system and the OnStar emergency button aren't affected by the glitch.
About 60,000 vehicles require a manual software update to fix the bug; most of them are on dealer lots. The nameplates affected include the 2013 Chevrolet Cruze, Equinox and Volt; the 2013 Cadillac XTS and ATS; the 2013 Buick Verano; and the 2013 GMC Terrain. Some 2012 Cadillac SRXs also are affected.
GM notified dealers of the glitch last week and asked them to stop delivery until the issue was fixed, according to Automotive News. A GM spokesman told the trade paper that the fix should be wrapped up in the next couple of weeks.
Related
GM Halts Deliveries of Certain 2012-13 Vehicles to Fix Software Glitch (Automotive News)
OnStar Revamps Buttons for 2013
OnStar Coming to More Cars