Recall Alert: 2013 Ford Escape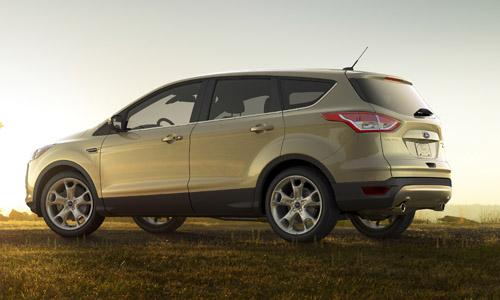 Ford is again recalling its redesigned-for-2013
Escape
. This time, it's due to an improperly installed engine component, according to the Detroit News.
The recall affects 7,600 Escape crossovers with the 1.6-liter engine. In the affected vehicles, which were built between Oct. 5, 2011, and Aug. 31, 2012 (check your vehicle's build date on a sticker on the driver-side doorjamb), a cup plug could become dislodged from the cylinder head. This could cause the engine coolant to drain, increasing the risk of fire.
Dealers will inspect and replace the affected parts free of charge. The Detroit News is reporting that the repair will take three-and-a-half hours at a dealership. An owner notification schedule hasn't been made available, but owners can call Ford at 866-436-7332 for more info.
This is the third recall for the crossover since it went on sale in June. The Escape was recalled earlier this summer because of a fuel line leak and a problem with the floormats.
Related
Ford Recalling 2013 Escape for Fire Risks (The Detroit News)
Research the 2013 Ford Escape
Check Out Other Recalls