Some Chryslers, Jeeps Could Come From Italy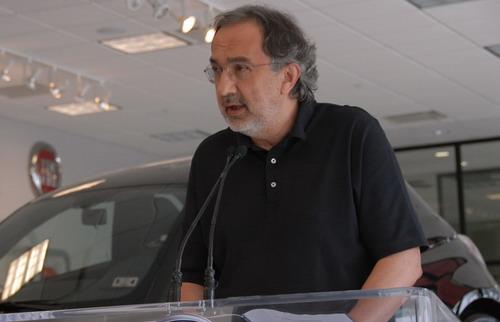 Europe's financial doldrums could mean more Italian cars in the U.S. — but not necessarily Ferraris and Lamborghinis. With a debt crisis a few years old, the European Automobile Manufacturer's Association predicts 2012 will mark a 17-year low for new-car sales across the pond. The sales slump has automakers wondering how to sell the excess cars they build, particularly amid fierce resistance to plant closings from politicians and labor unions.
One solution? Send 'em here. That's what Fiat plans to do. Reuters reports the Italian automaker, which owns 61.8% of Chrysler, confirmed plans to send more cars from Italy to the rest of the world, particularly the U.S. Today's Fiat 500 hatchback — the only Fiat-brand car sold here — hails from a plant in Toluca, Mexico. Fiat didn't confirm which cars would show up, but analysts expect them to be Italian-built Jeep and Chrysler products.
The plans represent a full-circle turn of events. Fiat purchased a stake in a then-bankrupt Chrysler in 2009, and now the Detroit automaker represents Fiat's largest income source. In a crisis-ridden Europe, Reuters says Fiat expects to lose 700 million euros ($907.3 million) this year.
Fiat did not provide a timeframe or any specifics for exports to the U.S., but the move will certainly increase Italian auto imports from their current levels. Through the first half of 2012, the International Trade Commission reports Italian transportation equipment imports, which includes cars, amounted to just $1.9 billion. That's a flyspeck compared to Germany ($15.1 billion), Japan ($30.5 billion), Canada ($34.8 billion) and Mexico ($35 billion).
Related
Chrysler Gives Dealers Sneak Peek of 66 Future Cars
Fiat Plans a Much Bigger 500
More Automotive News