A More Retro Camaro: When Factory Vintage Isn't Enough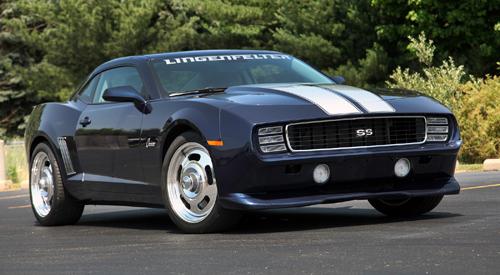 For those who don't think the 2010 and newer Camaros are retro enough, the performance gurus at Lingenfelter Performance Engineering offer a throwback package that will make people look twice and ask if that's a brand-new or 1969 Camaro. It's a car show mind-bender for sure.
Lingenfelter offers two packages for the front styling conversion — one with the classic RS hideaway headlights shown in the pictures here and another with 1969-style non-RS fixed front headlights. The vintage RS conversion looks great in person; I got to see one of Lingenfelter's Camaros with the kit on Hot Rod Magazine's Power Tour this summer. I did a double-take because that "1969" Camaro looked a lot bulkier than all the other first-generation Camaros I saw that day.

The unique front styling will run $6,850 for a non-RS and do-it-yourself installation and $8,500 if you bring the car to Lingenfelter in Decatur, Ind. An RS package costs $8,150 for parts and $9,750 installed. A full parts content list is below, which doesn't include the slick 20-inch rally-style wheels pictured.

Do you think the already throwback Camaro needs to be even more retro?
The non-RS system includes:
Front fascia
Lower spoiler
Standard chrome bumper
Grille assembly with SS badge
Two headlight assemblies
Two lower running light assemblies
All required mounting brackets
Wiring harness assembly
The RS system includes:
Front fascia
Lower spoiler
Standard chrome bumper
Grille assembly with SS badge
Two headlight assemblies with doors and motors
Two lower running light assemblies
All required mounting brackets
Wiring harness assembly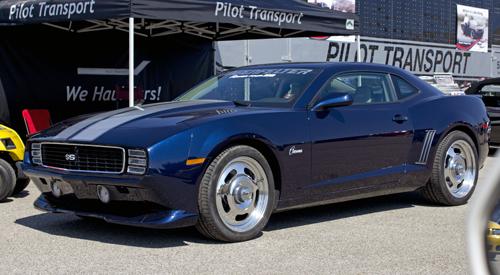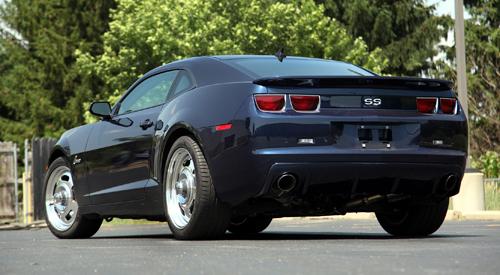 Related
2013 Chevrolet Camaro Research
Factory Muscle Still Turns Heads
Camaro News