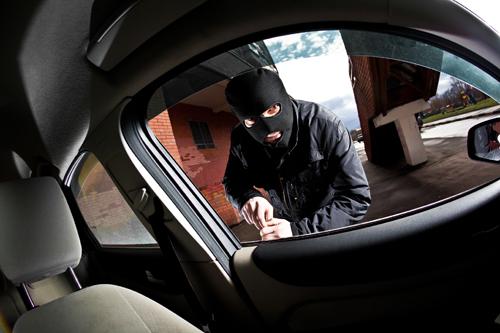 In the FBI's 2011 crime statistics report released Monday, the rate of auto thefts dropped 3% from 2010. Auto thefts — attempted or successful — were 174.9 per 100,000 Americans in 2011, down from 180.3 in 2010. In 2007, it was a whopping 279.9, according to FBI data.
Auto thefts in 2011 comprised 73.9% of 2011's 715,373 motor vehicle thefts, which includes buses, motorcycles, scooters, ATVs and snowmobiles. The average loss per incident among all motor vehicles was $6,089, the agency reported.
As you might expect, rural areas had some of the lowest motor-vehicle theft rates, while cities — particularly in California — had some of the highest. Metro areas in the continental U.S. with the lowest motor-vehicle theft rates per 100,000 people:
Logan, Utah-Idaho (35.2)
Oshkosh-Neenah, Wis. (35.8)
State College, Pa. (37.5)
Holland-Grand Haven, Mich. (42.1)
Glens Falls, N.Y. (45.6)
Metro areas with the highest theft rates:
Bakersfield-Delano, Calif. (575.2)
Modesto, Calif. (618.8)
Oakland-Fremont-Hayward, Calif. (652.5)
Fresno, Calif. (751.0)
Detroit-Livonia-Dearborn, Mich. (827.6)
Detroit takes bottom honors as the region where motor-vehicle theft is likeliest. The Detroit News notes more than half of all car thefts in Michigan occur in Wayne County, home to Detroit and its immediate suburbs.
Related
Common Sense Security Tips
Honda Accord, Civic Remain Most-Stolen Vehicles
More Automotive News