Cadillac ELR Coupe To Be Built Alongside Chevrolet Volt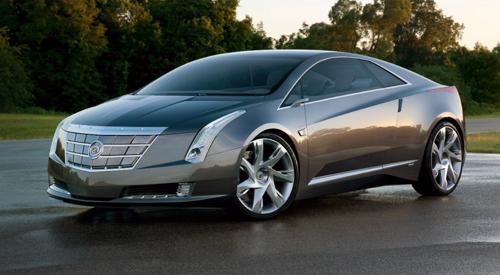 Cadillac's ELR extended-range hybrid coupe will be assembly-plant buddies with the Chevrolet Volt and its international variations — the Opel Ampera and Holden Volt — when production starts in late 2013. GM will soon be preparing the Detroit-Hamtramck Assembly plant to build the ELR; you may remember it as the Converj concept from 2009. If your memory is fuzzy, revisit the Converj here.

The four-seat ELR will borrow some powertrain components from the Volt and feature a T-shaped lithium-ion battery, electric power and four-cylinder engine generator. Like the Volt, the ELR's engine will fire up to feed the battery when the car runs out of juice after driving on electric power only. Beyond those basics, Cadillac hasn't divulged much regarding the ELR's specs or price.
Related
Cadillac Converj Concept at 2009 Detroit Auto Show
Cadillac to Get Production Plug-in Hybrid Model
Cadillac ELR News