Fisker Delays Mass-Market Atlantic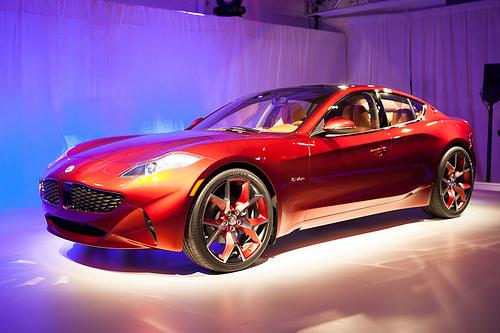 Production of Fisker's smaller Atlantic extended-range electric sedan has been pushed back to 2014 or 2015, according to a report from Reuters. Fisker planned the Atlantic to be a more affordable, mass-marketed luxury electric sedan, a follow-up to the expensive Karma extended-range electric car.
"The Atlantic is really the volume car that begins to build growth," Fisker chief executive Tony Posawatz said in an investor presentation where the updated Atlantic information was revealed.
The midsize Atlantic is roughly the size of an Audi A6 and uses a new, lighter platform compared with the larger Karma, despite looking nearly identical. The Atlantic's targeted base price of $55,000 is considerably more affordable than the $102,000 Karma, and the new platform could spawn future models, like an SUV.
The production delay comes after a rough year for Fisker. The Department of Energy froze a $529 million loan, and numerous recalls have tainted the Karma's launch after already being delayed roughly a year.
Related
Fisker Atlantic Sedan Production Pushed Back at Least Two Years (Reuters)
Fisker Atlantic Concept at the New York Auto Show
2012 Fisker Karma Review