Leasing a Lincoln MKZ? You Can Trade Early for a 2012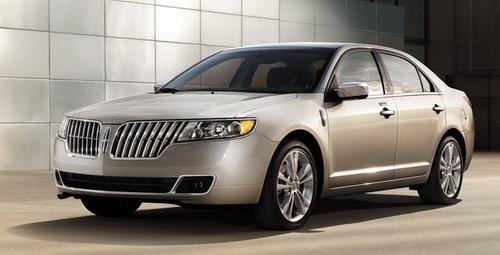 Remember when Ford's Lincoln division was America's best-selling luxury brand? You probably don't; it was more than two decades ago. Today, the Lexus RX outsells Lincoln's five-car lineup combined. But Ford pledged resources toward its luxury brand — perhaps easier since it doesn't have Mercury to deal with — and now it's pulling lease customers back to help sales. The Detroit News reports Lincoln dealers will offer current MKZ lessees the chance to end their lease up to six months early if they trade for a 2012 MKZ. The program lasts through Dec. 31, according to the Detroit News.
In an industry up 13%, Lincoln sales fell 3% last month. The brand needs to clear out 2012 MKZ inventory ahead of launching the redesigned 2013 MKZ, which is trickling into dealerships now. It may not have much work to do. Lincoln dealers began this month with a 54-day supply of MKZ sedans, according to Automotive News. That falls below the industry's 58-day average — and well below the MKZ's siblings. By contrast, Lincoln dealers have a 152-day supply of MKS sedans.
Lincoln spokesman Timothy Elliott confirmed the move, saying Lincoln MKZ or MKZ Hybrid lessees can waive their leases up to 6 months early if they buy or lease a 2012 MKZ or MKZ Hybrid.
Related
2013 Lincoln MKZ Priced at $36,800
Research the Lincoln lineup
More Automotive News